OUCH! Beyonce Rips Earlobe During Concert, Keeps Performing Like It Ain't No Thing (VIDEO)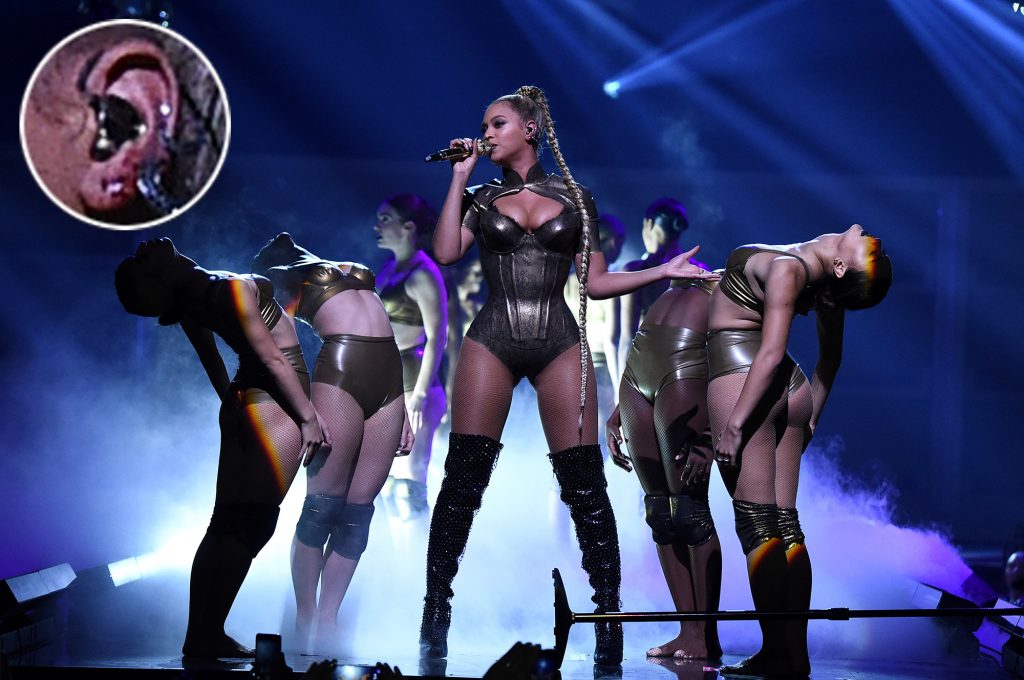 Two weeks ago, I cut my nail too far down and thought about skipping a day of work. To me it made sense because I'm constantly using that finger to type. It would be like LeBron James breaking his leg.
Okay, maybe it wouldn't be like that at all. What I'm trying to say here is that I am weak. But you know who isn't weak? Beyonce.
You don't have to like her music, but you can't deny the fact that she always puts on a great show. If you go to a performance featuring Beyonce, you don't have to worry about being disappointed.
Even if she rips her earlobe in half during the concert. An injury that would stop most people was no big deal to the 35-year-old singer. While performing her mini-set at the Tidal X: 1015 concert in Brooklyn, an earring got caught on her long braid and was yanked out.
She didn't scream, stop her performance, or call for a medic. She simply wiped the blood away and continued singing, which is pretty badass because this close up shot of the injury does look gruesome.
When she came out later in the evening, she had a bandage on her ear. And after her final song, she encouraged the entire audience to get involved in the upcoming presidential election.
"Remember, Barack Obama is our president. You made that happen. Young people made that happen. We are not helpless. The fire is still burning.
Please go out and vote this November. So many people have died and sacrificed so much for us to have our voice. We have to use it. Get in formation."
Damn. Put on a killer performance? Check. Rip earlobe? Check. Change the world? Check.
Meanwhile, I haven't even put on underwear this morning.
Here is footage of the moment when it happened: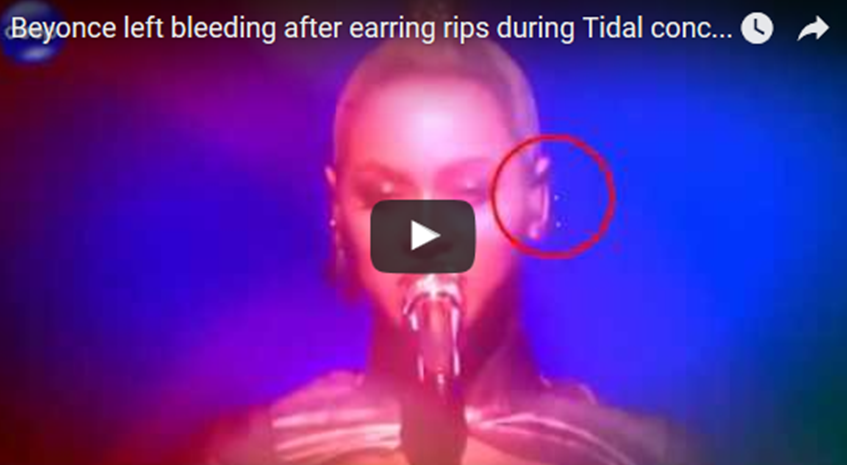 1
---