Remember Joey Lawrence? Well, He Just Got Engaged To His Co-Star Samantha Cope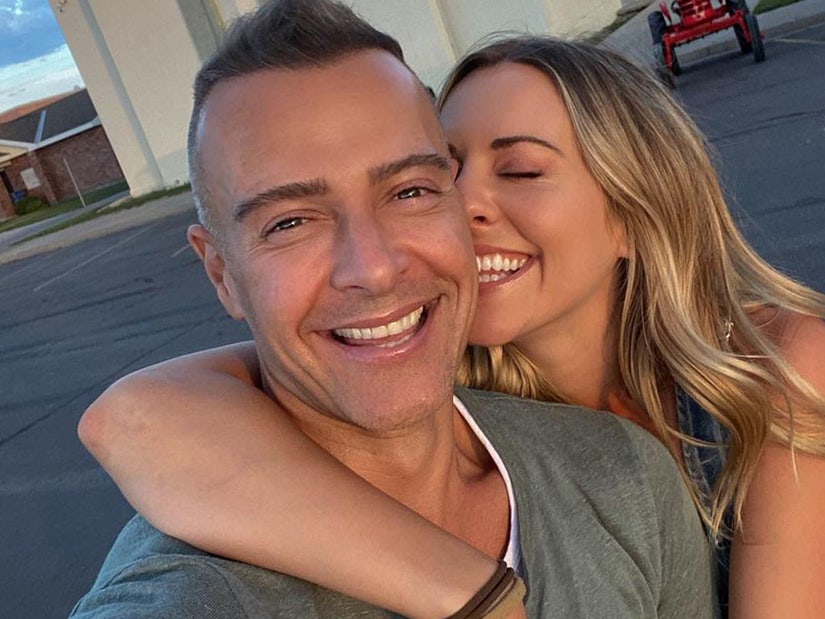 If you were a girl growing up in the '80s/'90s, there's a decent chance you had a major crush on Joey Lawrence, or at the very least, you had a crush on his brother Matthew…or maybe even Andy. They were all extremely popular back in the '90s.
But it's 2021 now.
Joey is 45-years-old, which is kinda hard to believe. The good news for him is that he's still getting consistent work in Hollywood. Several years ago, he starred on the hit show 'Melissa & Joey' for over 100 episodes.
Here recently, he's been writing as well. He recently sold a script to Tubi called 'Swim' which is apparently about a family dealing with floods and killer sharks. It's from the producers of 'Sharknado' so it has to be good.
And get this, he co-wrote the script with his new fiancee, Samantha Cope. He revealed the exciting news during an interview with Us Weekly.
There's a lot of stuff going on, you know, there's a lot of stuff going on, which we'll talk about soon, but yeah, it's a lot of great stuff. A lot of really great stuff. She's the best person ever.
Joey and Samantha met on the set of an upcoming Lifetime movie, which was directed by his brother Andy.
So we met there and out of nowhere, you know, it was a crazy year and a half for everybody, obviously the whole world. Then when you least expect [it,] amazing things happen and meeting her has just been really the greatest thing ever.
If you're wondering, Joey was married before, twice actually. His most recent marriage to Chandie Lawrence just ended back in 2020, so the dude moved on rather quickly. Especially after being married to Chandie for 15 years. People do know they can just date, right? You don't have to get married.
As mentioned above, Joey is 45-years-old. Samantha is 34, so there's not too much of an age difference. We've seen worse.
Here's to hoping third time's a charm for Joey.
---