Kim Kardashian Admits Pete Davidson's Poverty Date Nights Make Her "So Horny"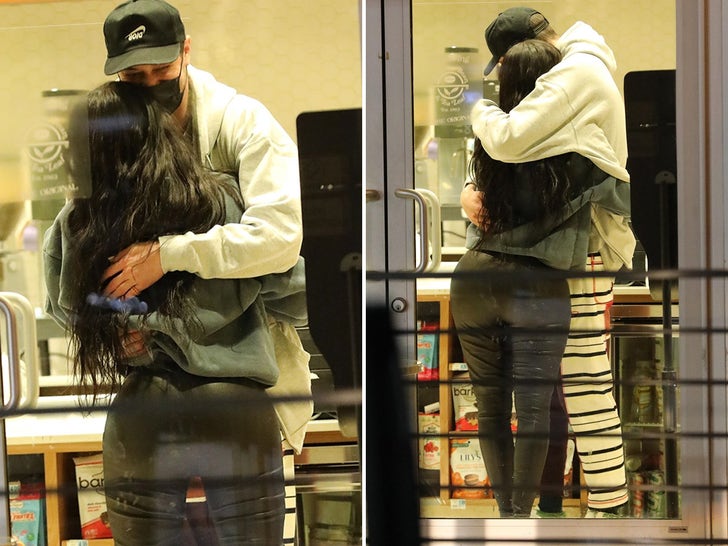 Kim Kardashian has a net worth of nearly $2 billion. She owns multiple homes. Has a full support staff assisting her every single day, a closet that's worth more than your car, and a $200 million private jet that features cashmere ceilings, pillows and headrests.
Basically, what we're trying to tell you is that she's incredibly rich and she lives like it as well. We say this because during a recent episode of The Kardashians on Hulu, Kim tried to act like a normal human being.
During the episode, Kim was asked if she was in love with Pete Davidson. She replied with a little smile and said, "I don't know if that's any of your business."
She then added that she and Pete have been dating for a while and they're doing "really, really good." She also talked about how he does the cutest little things that make her happy, and well, horny.
One time, Pete was like, 'Babe, let's go get some ice cream at Thrifty,' and I was like 'Oh my God, you are making me so f–king horny,' Rite Aid? Thrifty?' It was literally one of the best nights of my life.
Honestly, man. People should be offended by this sh*t. Normal ass damn stores are like destinations for Kim because she literally can't fathom ever going there just because you need to pick up a prescription and a cheap package of toilet paper. It's like this novelty thing for her.
I mean, imagine that! An average person feels this way when their partner takes them to the nicest restaurant in town. Kim has those same feelings when she walks inside a grocery store or eats at a place that has plastic silverware.
No one should be that rich. I'M DISGUSTED! CANCEL KIM!
---