Nipsey Hussle Killer Eric Holder Was Attacked In Jail With A Razor, Still Forced To Appear In Court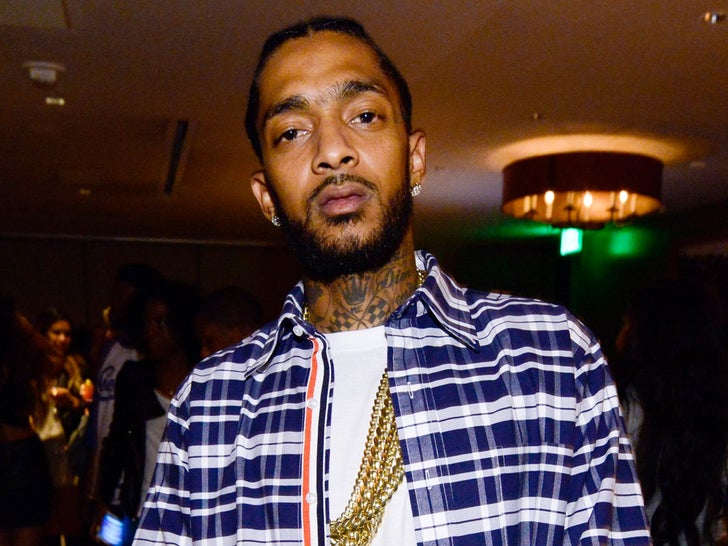 As some of you may know, Nipsey Hussle's alleged killer Eric Holder is currently on trial for the murder of the beloved rapper. The trial is in its late stages, but earlier this week, Holder entered court with stitches running up the back of his head. He also had a swollen eye.
The court did not address his injuries, but according to his attorney, he was attacked by two people in his holding cell on Tuesday. He was slashed on the head by a razor and needed three staples in the back of his head to close the wound. He allegedly lost consciousness during the attack.
So that's why the trial was delayed on Tuesday, but it was back in session on Wednesday. Holder is on the hook for one count of murder, two counts of attempted murder and one count of possessions of a firearm by a felon.
He pleaded not guilty to the charges and faces up to life in prison, if convicted.
During opening arguments earlier this month, prosecutor John McKinney told jurors Holder was captured on surveillance footage standing in the parking lot and opening fire on Hussle, and that the rapper suffered 10 gunshot wounds.
You'll remember Hussle was fatally shot outside his business in the Hyde Park neighborhood of south Los Angeles back in March of 2019. He was just 33-years-old at the time.
Prosecutors claim Holder yelled "You're through!" at Hussle before shooting him multiple times.
---