'SNL' Star Chris Redd Was Attacked And Sucker-Punched Outside Comedy Club… Was It Related To Kenan Thompson Drama?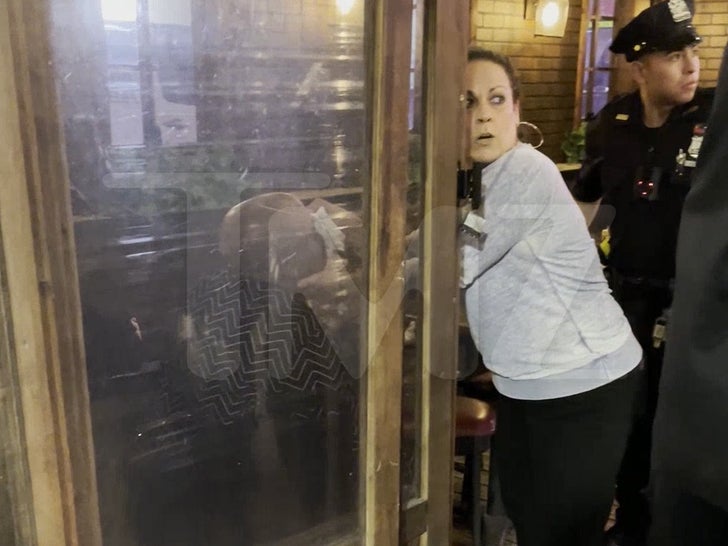 Former 'Saturday Night Live' star Chris Redd was attacked and sucker-punched outside the Comedy Cellar in New York City on Wednesday night.
According to the reports, the comedian arrived at the club and performed a 15-minute set. He was then chilling outside the club at around 9:30 in the evening when a man wearing a security guard uniform ran up to him and punched him in the face.
And this punch was brutal. You can see Redd's blood splattered all over the sidewalk. Sources say he had a deep cut around his nose. He was treated inside the club and then transported to the hospital.
Witnesses tell TMZ … Chris' Greg Yuna chain was snatched off. It's a chain where all the links come apart, so it fell apart on the street when the culprit snatched it. The suspect ran away and the chain was recovered by Chris.
Other insiders claim this attacker had been waiting outside the club for an hour, so this attack feels like a targeted one.
And it makes you wonder if it has anything to do with Redd's drama with Kenan Thompson. As we told you last month, Redd is now dating Kenan's estranged wife, Christina Evangeline. Some people believe that's why Redd left SNL.
It's possible this dude was a friend of Kenan Thompson, or perhaps he was just some crazy person who wanted parts of a chain.
Who knows, but you can bet there will be a full investigation. And at least Redd has Christina back at home to take real good care of him.
---