High School Basketball Coach Fired After Posing As 13-Year-Old Player In JV Game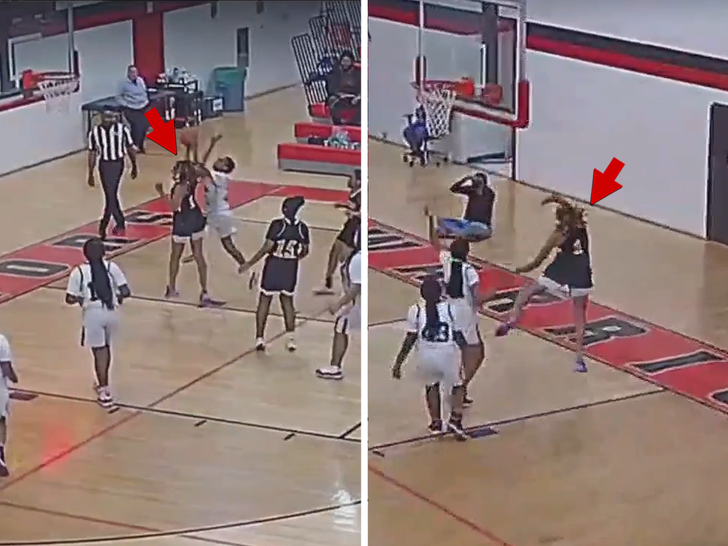 That headline sounds like it was ripped out of some Adam Sandler movie, but no, it's real life. A 22-year-old high school basketball coach named Arlisha Boykins was fired this past week after it was determined she posed as a 13-year-old player during a junior varsity game.
The bizarre incident happened back on January 21. Boykins, who worked as an assistant coach for the Churchland Truckers in Virginia, impersonated one of her players who was away from the team for a club basketball tournament.
Instead of playing with one teammate down, Boykins decided to put on a jersey and pretend to be the missing girl. In the video below, you can see her making a layup, blocking a shot, and shooting free throws. She appeared to be much taller than most of the other players.
After an investigation, Boykins was fired and the rest of Churchland's JV players and parents elected to opt out of the remainder of the season. And why wouldn't they? Their best player is gone!
What about the head coach though? Because Boykins was just an assistant. Did the head coach let this happen? Or were they also gone? Because if the head coach let it happen, then I think you have to fire them too.
The father of the 13-year-old girl who Boykins impersonated was shocked to learn of the incident. He's asking for an apology from the coaching staff.
Pretty crazy stuff. Why did she think she could get away with this? She just really wanted to ball out on some 13-years-old, huh? Congrats. Was it worth it? Also look at the score… HOW ARE THEY LOSING?
---