Keke Palmer Files Restraining Order Against Baby Daddy Darius Jackson, Accuses Him Of Emotional And Physical Abuse!
We saw the cracks in Keke Palmer's relationship with Darius Jackson shortly after she gave birth to their son, Leodis. You'll remember, around six months after giving birth, Keke went to an Usher concert in Vegas with her friends, and she was sporting a revealing outfit that showed off her booty.
Darius was NOT happy about this and actually called her out publicly on Twitter, basically saying a mother shouldn't dress like that. They briefly split following the incident, but then got back together.
Now, a couple months later, it looks like they're done for good. On Thursday (Nov. 9) Keke filed for a temporary restraining order against Jackson in conjunction with requesting sole legal and physical custody of their 8-month-old son.
And in the shocking court docs, Keke claims Jackson is physically abusive…
Palmer alleged that there have been 'many instances of physical violence' with Jackson, 29, that include 'destroying [her] personal property,' 'throwing [her] belongings into the street,' 'hrowing [her] car keys to prevent [her] from driving away,' 'hitting [her] in front of [their] son,' 'spewing profanities about [her] to [their] son,' 'threatening to kill himself with a gun if [she] left him,' 'harassment' and 'other physical and emotional abuse.'
Yikes. That's terrible. Those types of dudes are especially scary. When they start threatening to kill themselves? Nah. You don't know what they're capable of.
And get this, Keke claims she has security footage from just last week showing Jackson getting aggressive with her.
He trespassed into [her] home without [her] knowledge or consent, threatened [her], then physically attacked [her] — lunging for [her] neck, striking [her], throwing [her] over the couch and stealing [her] phone when [she] told him [she] was going to call the police.
It's not clear if she showed the court the video, or just the still images that TMZ has shared on their site. Keke is demanding that Jackson complete a 52-week batterer intervention program.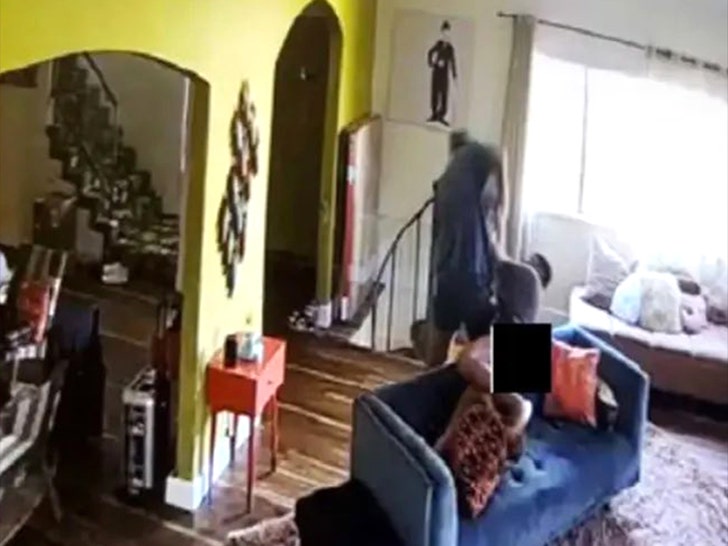 Sad, sad stuff. STEVE TRIED TO WARN HER!
Keke Palmers choice of man didn't sit well with Uncle Steve Harvey 👀☹️😫 pic.twitter.com/nG0lEt3YaJ

— ✨👑 DaddyMO👑✨🏁 (@therealdaddymo1) November 10, 2023
---