Javier Bardem and Josh Brolin Kiss at the Oscars!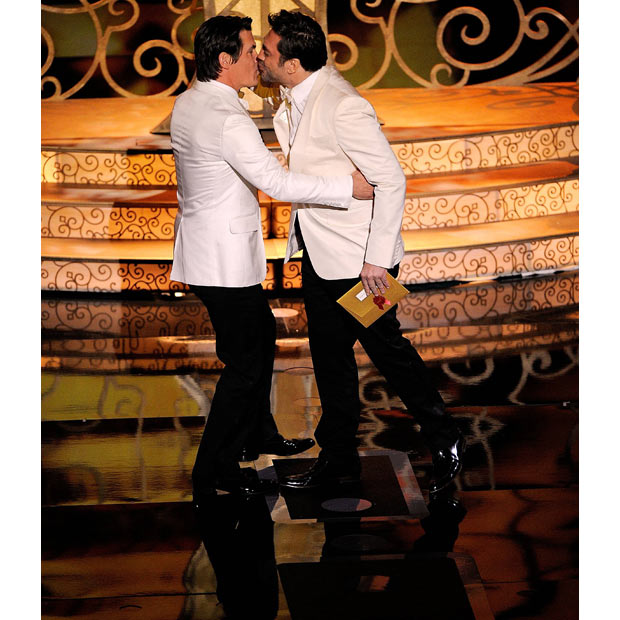 This is why I need to attend the 84th Annual Academy Awards.  There is crazy stuff (and goodie bags) going down when the public is not looking.
Had this kiss been shown, it would have upstaged the "F-bomb" that was dropped and all the Javier Bardem and Josh Brolin fans, both male and female would have been talking for days.
These guys starred in "No Country for Old Men" not "Broke Back Mountain" but you couldn't tell from this little skit.  They wore matching outfits, danced on stage and then kissed.
How the hell did we miss that?  Good ol delayed telecasting.  ABC cut to Penelope Cruz and the magical moment can only be captured from the picture above…..unless someone caught it on their smartphone.
I will be checking Youtube – but then again, the picture above is more than enough for me.  Two men kissing isn't Cosmo's cup of tea, "Broke Back Mountain" will stay in my Netflix que forever.
---