Will Smith Finally Gives Us a Peak At His House – DAYUMMM! [PHOTOS]
I thought Jerry Seinfeld was rolling phat in his Colorado Crib, until now.  Will Smith's house is better then when he lived with Phillip Banks!
First off, it's in Malibu – I consider that God's country.  They skipped MTV Cribs and went straight for Architectural Digest.  I might actually have to cop my first issue.
I'm not sure why they look like their cartooned in, it's kind of creepy but I guess those are real pictures.  The family photo is said to be the first time that all five family members have posed for a photograph ever!! (This is the internet so you know it's true!).  In the photo we see Trey who is Will Smith's 18 year old son from his first marriage and the one we know or see the least; and of course Jaden, 13; and Willow, 10.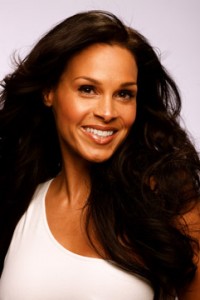 SIDE BAR:  Who is Will Smith's First Wife?  
Her name is Sheree Fletcher.  Here's a picture, you are going to have to look up the rest.  Let me help you…click here.
NOW BACK TO THE HOUSE… 
The house is 25,000 square feet and is said to be designed with no dead ends???  Will Smith explains,
To create an infinite cycle that represented what Jada and I hope for our love.
OOOkay, you're the one paying the bigg a$$ mortgage so I guess I'll buy that.  I wonder if I will be rattling off some spiritual space stuff when I hit my first million……
Jada adds during the interview,
'For Will and me this home was always a spiritual endeavor.

'We're very earthy, organic people. We wanted to create a family retreat, something made by hand and as natural as possible, something that ties back to the land.

Whatever it becomes, the craftsmanship will always represent our union and the love of our family.'
See….more rich people spiritual stuff!!
The genius behind the 9 bedroom house is architect Stephen Samuelson, who describes the home as anchored in history and the various interpretations of adobe in Persian, Moroccan, Spanish, as well as Southwest American cultures.
Well Damn, Stephen Samuelson, I'm trying to do a little somethin' somethin with the bathroom downstairs.  A magazine rack, maybe an armrest…..I'm wondering if you could help a brotha out!  Holla at me!
-Cosmo
More pictures of the Estate below….
---