Jada Pinkett Smith's HawthoRNe Gets Cancelled.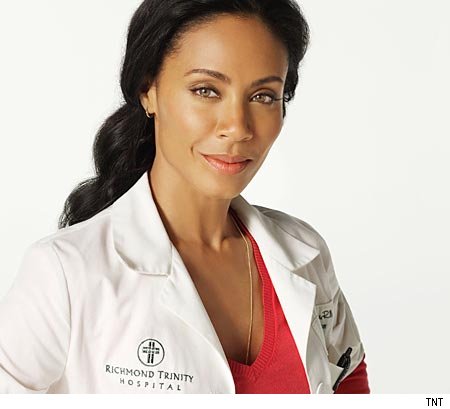 Wow, Jada Pinkett can't catch a break.  After quieting all the rumors about her and J-Lo's ex, Now This!!
Hawthorne is cancelled….and just when it was getting good!  WTF!
This has been officially confirmed by TNT and Jada Pinkett's twitter page.
After three seasons the show is literally "a Wrap".  I guess HawthoRNe and Renata (Marc Anthony's character) won't be getting' it Poppin' on the small screen.
TNT also released a statement,
'TNT has decided not to order a fourth season of HawthoRNe.

'TNT truly appreciates the tremendous dedication of everyone involved in HawthoRNe.

'The series gave TNT the opportunity to work with many outstanding people, including Jada Pinkett Smith and the rest of the show's talented cast, crew, producers and writers.

'We wish everyone involved with HawthoRNe nothing but the best.'
OUCH!!!  I wonder if Will Smith had something to do with this. Peep the steamy scene with Jada Pinkett and Marc Anthony below. Caliente'
-Cosmo

[sam id="5″ codes="true"] [sam id="7″ codes="true"]
---