Will Smith and Jada Pinkett Look Far From a Break Up – Jumbotron Catches them at the Sixers-Heat Game.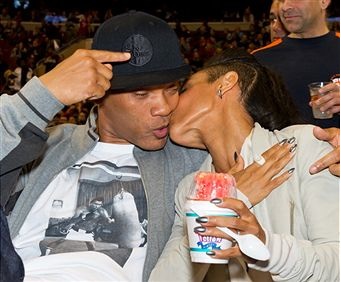 In Touch Weekly has a set of "brass balls".  They are running an article about Will and Jada's relationship on the brink of being over, and how Will has Abandoned Jada, when low and behold, they are caught having fun together.  Kissing and laughing just like….just like…a happily married couple.
When you hear things from a "source" then you should be checking that "source out" and clearly In Touch did not do their homework.  The article, entitled, Jada: Alone and Miserable, states that,
Jada is holed up in her Calabasas home which has morphed from her dream home to her personal prison. Jada sits at home alone, barely touching her food. She refuses to cook elaborate meals; she lives on nuts and fruits and has lost weight. And while she's trying to use job hunting as a distraction from her woes, Jada can't seem to find work these days."
If holed up means sitting court side a 76ers Miami game then that's what she was.  A spectator who sat near the couple said that the two looked like they were having a blast.  To further corroborate that spectators theory – the Jumbotron caught them and even had them kiss for the kiss cam.
If that's breaking up then making up must be off the hook!!  Of course it could all be a front for the kids.  When Jada's rep was contacted in reference to her not being able to find work, she responded,
"100% BS. She's in New York promoting Madigascar"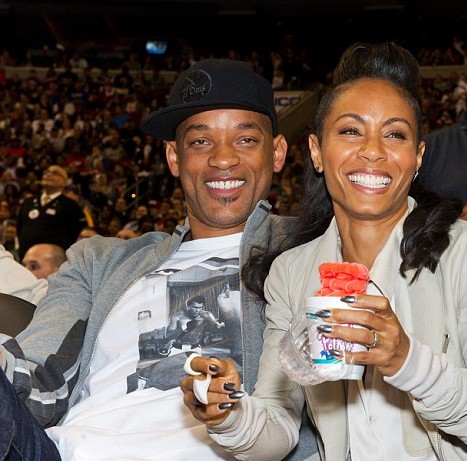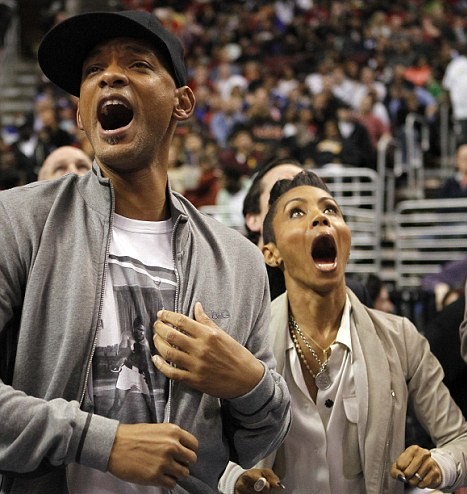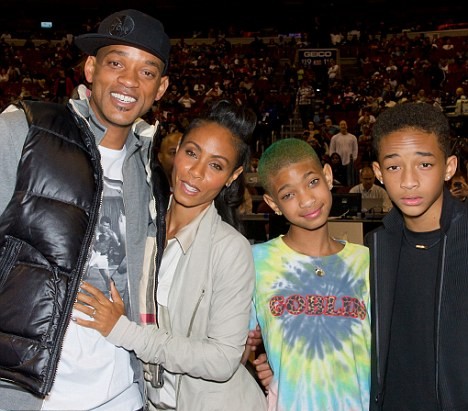 So there you have it.  For now they are still together, I can't say what will be the case tomorrow. After all, this is Hollywood.

-Cosmo

[sam id="11″ codes="true"] [sam id="12″ codes="true"]
---