Kelly Osbourne Calling Out Lady Gaga!
Kelly Osbourne's feud with Lady Gaga is firing back up after some things Kelly said about the pop star in an interview with Cosmopolitan. If you don't know, the two have kind of had a mini-feud going on since 2009, but this year it started getting really interesting. In January, Kelly told a U.K. magazine that Gaga's fans had been making fun of her weight and even telling her to go kill herself  Osbourne told a magazine back in January,
"Lady Gaga's fans are the worst. They've said I should kill myself, that they hope I get raped. I mean it's crazy but I've had this all my life and I just try to ignore it."
Well, now Kelly is speaking out again and this time she is directing some of the blame on Lady Gaga herself.  Kelly told Cosmopolitan,
"I loved Lady Gaga. I totally believed in everything she stood for, until I realized she's a great big hypocrite. Don't say, 'When you see bullying, you intervene' while letting your fans send me death threats. If my fans did that, I would not stand for it."
And then little miss Osbourne took it one step further and questioned if Gaga even really does care about the gay community.
"You can say whatever you want with your millions of monsters. I know the truth. Your bells and whistles mean nothing to me. You're feeding on the freaks and geeks to further your career? Do you really care about the gay community? Because if you did, you'd stand up for it more than you do."
Damn, she didn't hold back, did she? I mean, I've heard these claims before that say Gaga is a fraud, but I've never really heard it coming from another person in Hollywood. It's always just been fans, or from that crazy old lady who works at the donut shop. So one has to wonder if Kelly is really telling the truth? Is Gaga just interested in cashing in on the "weird" people of the world? Who knows. However, it should be noted that Gaga did address Kelly's concerns back in January…

"I cannot control my fans, and I discourage them from any negativity and violence, because that is wrong and hurtful — and I do feel badly that your feelings were hurt." she wrote on her blog. She also pointed out that Kelly is on a show called, 'Fashion Police' on E! which does nothing but ridicule celebrities and the way they dress. It's a fair point, considering Joan Rivers is behind that show and everyone knows Joan Rivers is a miserable person.

[more…]

Gaga hasn't responded to the latest round of criticism, but I bet you she will….and we'll be waiting and watching!!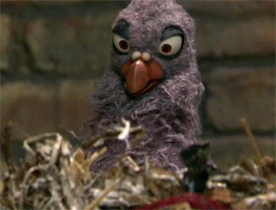 ---