Pamela Anderson Joins The Short Hair Club
Well, the trend of women in Hollywood chopping off all their hair is continuing. Pamela Anderson shocked everyone when she stepped out in Los Angeles yesterday with a brand new haircut.
She's had long hair for almost 20 years now, but obviously she felt like it was time for a change. And why not? Everyone else seems to be cutting off their hair, so she might as well join the crowd.
Check out the picture of her new look down below…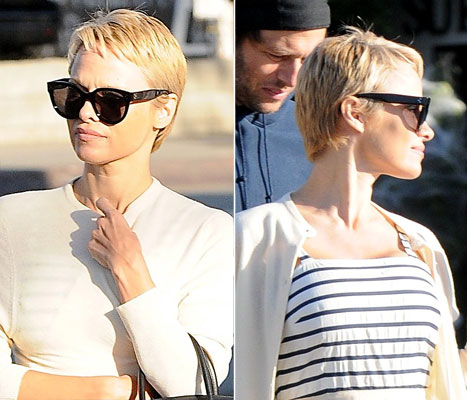 [more…]

Daaaamn. She really did chop it all off, huh? I think her hair might be shorter than mine at the moment. It's hard to tell how it actually looks on her with those big a– Mickey Mouse sunglasses on, but it looks like she can pull it off.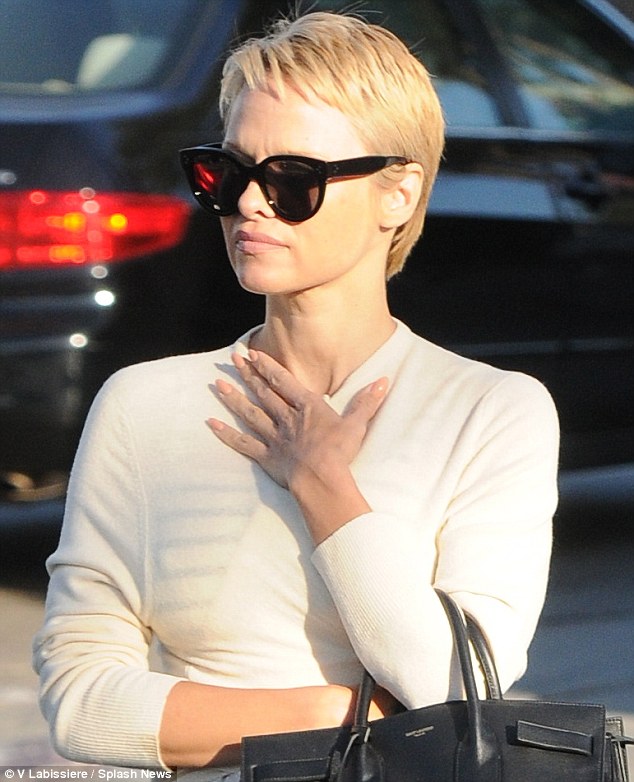 Many people online are saying she looks better now than she has ever looked before. That might be true, but who has really paid attention to Pamela's hair in the first place? I've never really found her that pretty or anything, it was just her giant breasts that you couldn't ignore.
What do you all think? Does she look better now? Would you still watch her run on the beach in slow motion?
---