Zac Efron Reaches Big Milestone, Wears Six-Month Sobriety Chip To Lakers Game
Sometimes we get accused of only reporting the bad things celebrities do. People will ask, "Why don't you talk about all the good things they do?"

Well, we do! We try to be fair on this site and we've talked about Justin Bieber helping out a fan, Beyonce playing Santa in Walmart and just yesterday we showed you a list of the most charitable celebrities.

You see, it's not all bad on this site! And we're going to continue with the good news by informing you all that Zac Efron has been sober for six months now.

[more…]

As you all know, the 26-year-old actor had to seek help for his cocaine addiction earlier this year. And it looks like the help he received worked because he's now the proud owner of an Alcoholics Anonymous sobriety chip.

The former Disney Star wore the chip with pride at a recent Lakers game,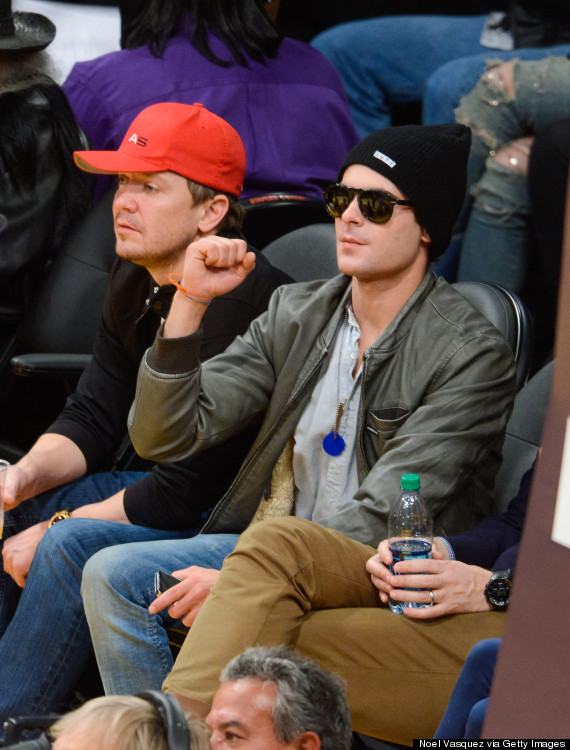 Good for him. After slipping on some water and breaking his jaw back in November, it's nice to know he's still on track.
His new film, "That Awkward Moment" is scheduled to be released exactly one month from now.
---