Selena Gomez Talks About Feud With Lorde, Looks Cute On The Cover Of Seventeen Magazine
Selena Gomez is on the cover of the March issue of Seventeen Magazine and she sat down for an exclusive interview.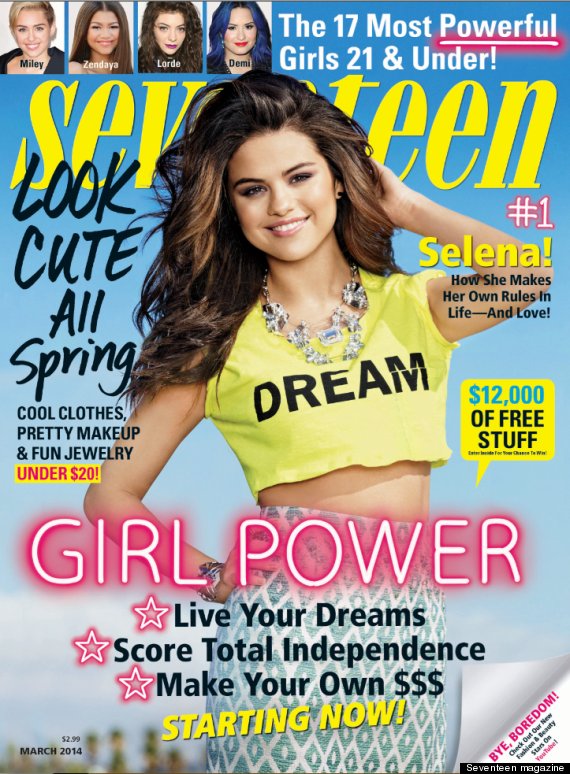 Gomez discussed a lot of things with the magazine, including how she thinks her success sometimes scares off guys,
"I actually talked to Katy Perry about guys who are intimidated by strong girls. I haven't found someone yet who could understand my lifestyle, support it, love me through it, and not be threatened by it. It's hard. I do think I might scare some guys, because I'm like, 'I want to change the world! I have dreams! What do you want to do?' But I only know how to be me."
[more…]

It seems like every successful girl says something similar to that. Honestly, I think it's just an excuse they use to comfort themselves when no guy wants to date them. It's probably Taylor Swift starting all this drama, she really needs to find herself a good man. She's ruining it for everybody.
Anyway, Selena also talked about her "feud" with Lorde,
"I recently did an interview and they asked me who I thought was up-and-coming and making a difference. I said, 'She doesn't like me, but Lorde.' I'm going to support her whether she likes me or not because I think she's doing great things. Some day I will see her and we'll be cool."
I will admit, she's handling this feud in the best way possible. She certainly sounds more mature than Justin Bieber, which is why it's still surprising she keeps going back to him.
Maybe now that he's in jail, she will officially move on.
---