Pharrell's Hat Steals The Show At Grammys, Now Has Its Own Twitter Account
It's pretty sad that the most entertaining thing at the 2014 Grammys was a hat. Pharrell was on stage a lot last night, accepting awards and speaking on behalf of the mute robots, Daft Punk.
And every single time he went on stage, the internet laughed at his gigantic and ridiculous hat. In case you haven't seen it, check out a picture of the thing down below…
Once the internet saw the hat float down the red carpet, the jokes started to pour in. Just 30 minutes after his walk down the red carpet, the hat got its own Twitter account.
[more…]

The Twitter account now has over 15,000 followers. Once word got out about Pharrell's hat, everyone on Twitter started to make fun of the thing.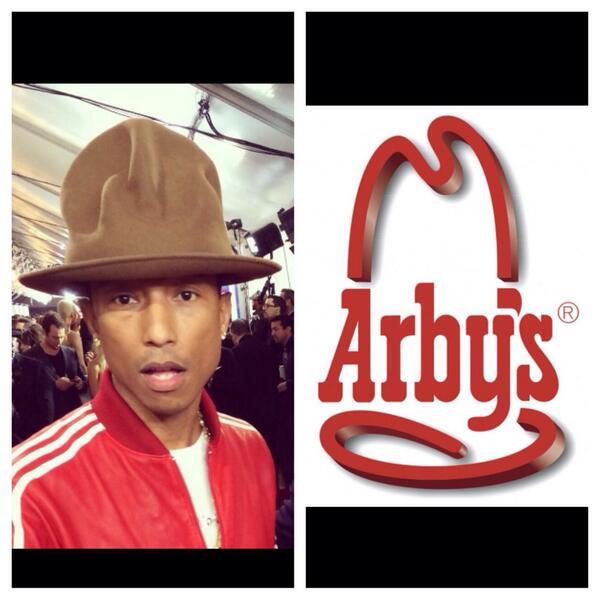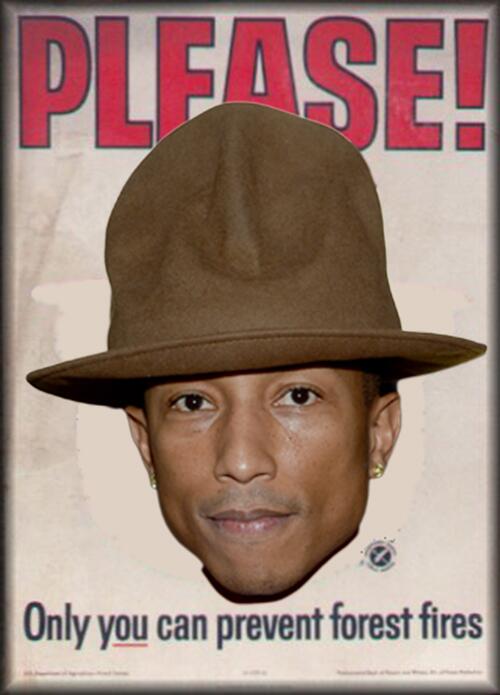 And then people decided to put the ugly hat on other celebrities at the Grammys.
I don't think I have anything to add. It looks like the internet has already drained this meme dry. I just feel sorry for the person who was sitting behind Pharrell the entire night.
Friend: Man, I heard you got tickets to the Grammys! How was it, bro?
Audience Member: Brown…very brown.
---