Kim Kardashian Shows Off The Top Of North West's Head In New Photo
Could it be that Kim Kardashian is following Beyonce now? You all know how Beyonce never shares photos that show Blue Ivy's face.
She has shared multiple pictures of her adorable daughter, but none of them show her full face. For example, look at this picture Beyonce shared of Blue Ivy's birthday party,
You see? She's always very careful about that. And now that Joan Rivers called North West ugly during a recent stand-up show, it looks like Kim Kardashian might be a little more selective when it comes to sharing photos of her baby.

Take a look at the photo she posted yesterday to see what we're talking about…

[more…]
Interesting, huh? Obviously, it's just one photo and we're probably reading too much into it, but that's our job. We'll have to see if this becomes a trend. We certainly hope not because that baby is adorable, we don't give a f–k what that wax figure Joan Rivers said about it.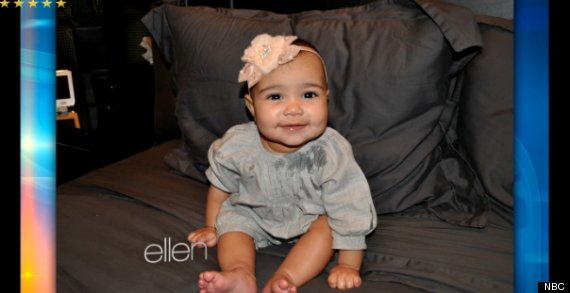 ---