The 2014 Sports Illustrated Swimsuit Cover Has Been Revealed: See The Cover Photo Inside!
People have been waiting patiently to see the 2014 Sports Illustrated Swimsuit Issue cover, and now the wait is finally over. And trust me when I tell you that the wait was well worth it.
You'll be happy to know that there are THREE models appearing on the over. That's right, Chrissy Teigen, Nina Agdal and rookie Lily Aldridge teamed up to make one of the hottest Sports Illustrated covers in quite a few years.
As we mentioned above, Lily Aldridge is the rookie in the group. She's known for being a Victoria's Secret Angel, but this is actually the first time the 28-year-old has appeared in the Swimsuit Issue. Aldridge is the first rookie to make the cover since Heidi Klum back in 1998.
Lily talked about how much she enjoyed the experience,
"We had been on the island for a few days by that point and had so much fun together. That day we went to a smaller island where the light was beautiful, and took turns in the middle."
Okay, are you ready for the photo? Are your doors locked? Are your blinds closed?

[more…]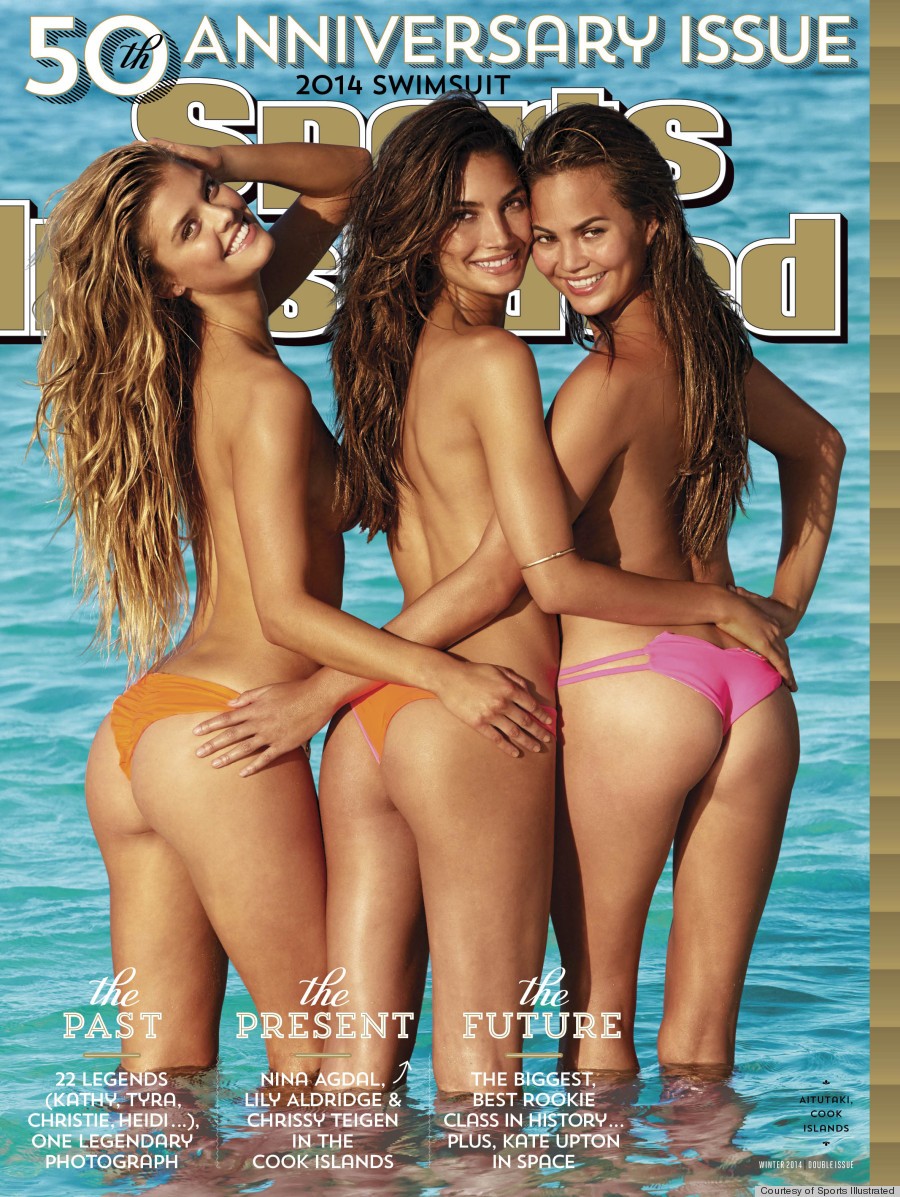 Can I take a turn being in the middle? Please? I'll even wear a thong bikini if that's what it takes.
---