Child Protective Services Investigating Will And Jada Smith Over Their Daughter's Controversial Photo
Will and Jada Smith no longer have to defend their parenting skills to the paparazzi. The Hollywood parents will now have to answer questions from the Los Angeles Department of Children And Family Services.
As you all know, their 13-year-old daughter Willow was photographed in bed with a 20-year-old actor/friend named, Moises Arias. He was the creepy little dude from Hannah Montana.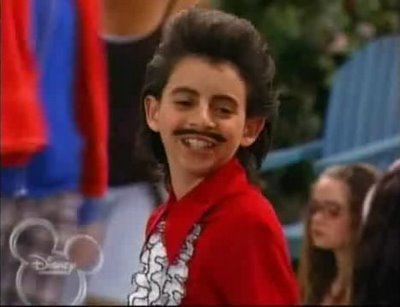 According to an insider who talked with RadarOnline, Will and Jada are not happy with the investigation. They understand, but they are not happy about it.
"Will and Jada Pinkett Smith have been extremely cooperative with officials. Of course, they aren't happy that their parenting skills are under scrutiny, but they understand."
[more…]
And it's not just Will and Jada getting questioned. The social workers will also talk to Willow and Moises.
"Social workers will also be talking separately with Willow, and they also want to talk to the young man in the picture with her as well. This won't just be one or two visits with the family, and it will likely be an open investigation for at least a month, out of an abundance of caution."
Interesting. When reporters asked Jada about it a few weeks ago, she basically said only perverts would find something sexual about the photo.
"There was nothing sexual about that picture or that situation. You guys are projecting your trash onto it. You're acting like covert pedophiles and that's not cool."
We will keep you updated. In the meantime, tell us what you think about the investigation. Do you think there should even be an investigation? Or do you feel like it's just a waste of time and money?
---