Kim Kardashian's Bachelorette Party Was More Fabulous Than Your Bachelorette Party
Kim Kardashian's time as a "single lady" is running out, so she decided to go out in style with a girls only bachelorette party. The big event took place last night, and Khloe, Kylie and Kendall were all there to support their sister.
Before heading out to an all girls dinner, Kim received a special delivery of "15 bottles of Veuve Clicquot champagne." After the delivery, Kim and her friends went to Hotel Costes for dinner. According to sources, all the girls snacked on "light dishes" and sipped on wine and mineral water.
One source told Us Weekly that Kim Kardashian's entrance into Hotel Costes was magical. Thanks to her sparkly dress.
[more…]

"They clearly all had a lot to talk about—all were in a very good mood." The source added. Kim and her friends also took a party van to ride around Paris. The group stopped at The Louvre, took photos and then ended the night with a private party at the Eiffel Tower.

Kim posted this image to her Instagram account. "Supermodel sisters" she captioned the photo.
Looks like they had a good time. It certainly beats my 8th birthday party at Rudy's Pasta & Pizza. My family couldn't afford a real arcade, so I was forced to play dominoes with the waiter all night.
This was my birthday cake…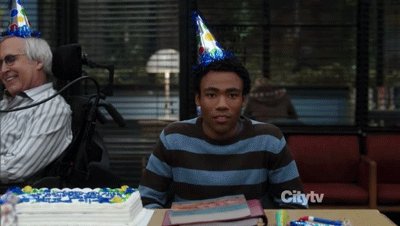 ---