Chris Brown Is A Free Man, Finally Released From Jail After 108 Days!
Watch out, ladies! Chris Brown is out of the slammer, and he's ready to hammer! No, no. We're just playing. Abusive Chris Brown jokes are so old. We apologize. We are just kids!
Los Angeles Deputy Tony Moore told the Associated Press that Chris Brown was released from jail at 12:01 a.m. Monday. Unfortunately, he didn't provide any more details. Even though the 25-year-old singer was sentenced to serve an additional 131 days in jail back on May 9, everyone expected he would be released sooner.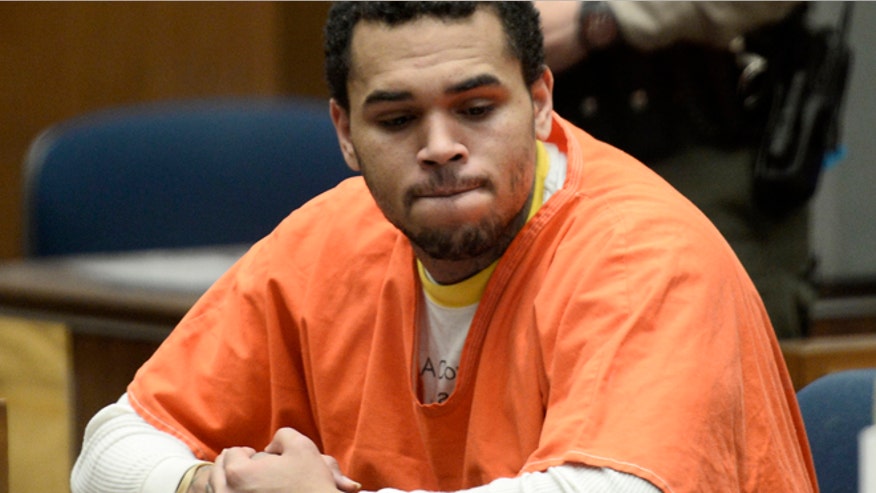 Brown had credits on his side. He had credit for almost eight months for the time he had already spent in jail, and for the several months he spent in rehab. He also had some credits for his good behavior behind bars.

[more…]

So, what was the first thing Brown did after being released? He tweeted, of course! And what did he tweet about? God! Because we all know God spends his time reading tweets on his iAngel.
That's adorable. Hopefully he is a changed man now. Didn't he release a song titled, "Changed Man" several years ago? That didn't work out so well. Maybe he should just keep his mouth shut until he actually proves he is a changed man.
Tweets are cheap, Brown.
---