Sandra Bullock Stalker Had Illegal Machine Gun, Allegedly Spent More Than An Hour Inside Home
Back on Monday, we told you that a man broke into Sandra Bullock's house while she was inside early Sunday morning. The 39-year-old man has been identified as Joshua James Corbett, and police have now determined he was indeed a stalker.
According to police, the man was inside the house for more than an hour before they were called. Corbett apparently climbed a chain-link fence topped with barbed wire at around five in the morning Sunday. Los Angeles police were not called to the scene until 6:30. Police believe the sick man was inside the house while Sandra slept.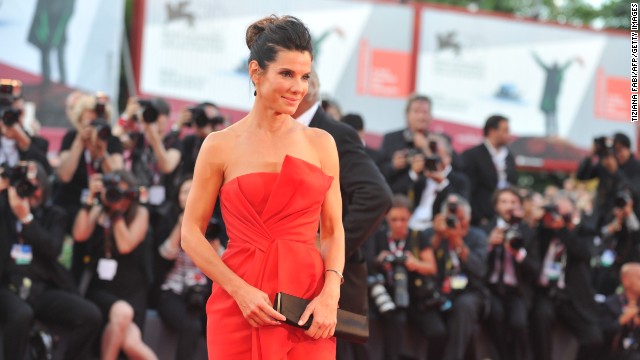 [more…]

Adding to the scariness of the situation, police charged the man with stalking, residential burglary and possession of a machine gun. It's important to note Corbett did not have the machine gun on him during the break-in, but it's unsettling to know he was in possession of a weapon that powerful.

Corbett entered a not guilty plea during his brief appearance in court yesterday. The judge set his bond at $185,000. Investigators haven't released much information about this creepy stalker, but CNN confirmed that he does have a private pilot's license.

If he's convicted of all charges, he could be in jail for over seven years. We'll keep you updated.

In the meantime…
---