Beyonce Pregnant With "Another One"? See Why New Photo Doesn't Support The Rumors
We know you all have heard the rumors. How could you not? It's all anyone is talking about. Is Beyonce pregnant again? The pregnancy rumors started floating around after Jay Z allegedly changed a "Beach Is Better" lyric to say, "cause she's pregnant with another one." The incident reportedly happened during a performance in Paris.
However, a photo tweeted out yesterday by the Life + Times Twitter account shows Beyonce and Jay Z celebrating the end of their 'On the Run' tour in France. In the photo, Beyonce appears to be holding a glass of champagne.
Check it out down below…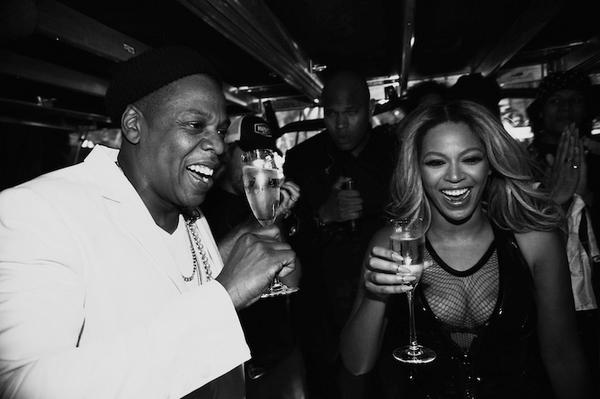 [more…]

Boom! Pregnancy rumors shut down! But wait, we never actually saw her drink out of the glass. What if she was just holding it in the photo? Or what if the drink she is holding contains no alcohol? It's hard to get the full story from just one photo.

But this picture does seem to fit with how Beyonce and Jay Z handle rumors. They never have been fans of releasing statements. They usually address rumors with little hints, so this photo could be their way of saying that she's not pregnant.

We do know they want to have another child though. Beyonce told ABC News she would love to have more children. She added that Blue Ivy needs some company.

We'll keep you updated!
---