Benji Madden and Cameron Diaz Make Love Permanent With Tattoo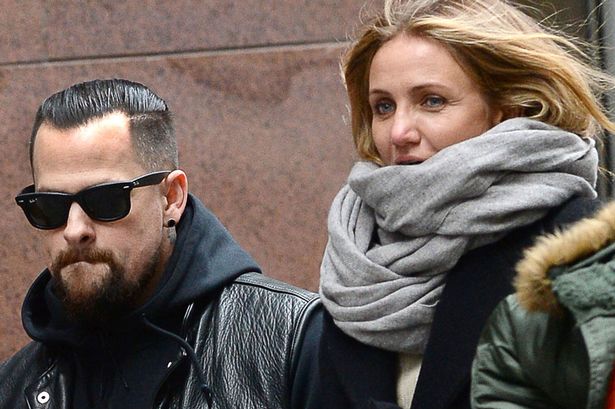 The Good Charlotte frontman better hope that he and Cameron Diaz's love lasts forever. Benji Madden revealed a very new, and very large tattoo across his chest, featuring "Cameron" in large swirling script.
The two were recently married on January 5, after a year-long courtship and blink of an eye, 17-day engagement. Their wedding held less than 100 guests, but it looks like Benji needed to prove their love was made to last. He revealed the new tat in an Instagram pic, with a message just for Diaz.
Thinking bout you #LuckyMan
He better hope he'll be thinking about her for the rest of his life. Especially seeing Diaz has always had harsh views on marriage, calling it a 'dying institution' and stating;
I don't think we should live our lives in relationships based off old traditions that don't suit our world any longer.
Well Benji, your marriage might not last forever, but at least you'll always have that tattoo to remember it by.
---