Chelsea Handler Claims Bill Cosby Tried To 'Cosby' Her Several Years Ago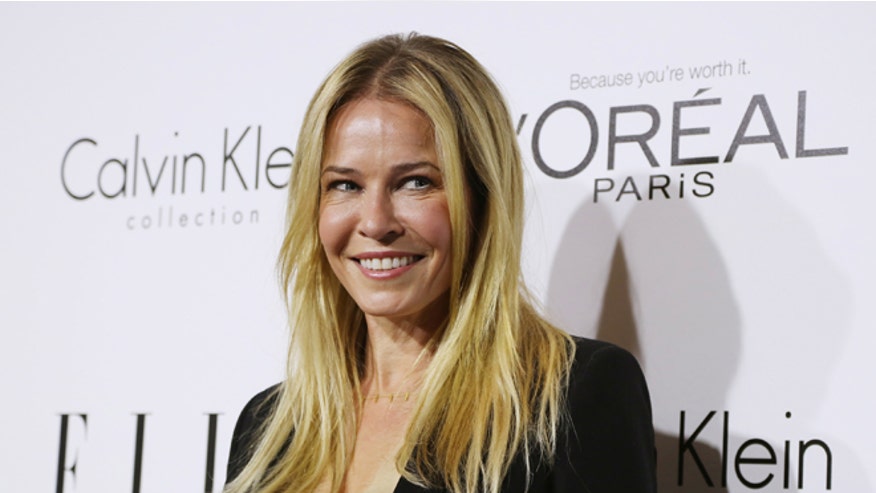 Well, this is happening. Bill Cosby's name is now a verb, thanks to comedian Chelsea Handler. During a recent interview with Esquire, Handler talked about the one time she almost became another one of Cosby's alleged victims. "He tried to Cosby me." Handler claims.
The 40-year-old says she knows Mr. Cosby is guilty because he tried to pull his disgusting moves on her nearly 10 years ago. She says that both her and the 77-year-old comedian were doing stand-up routines at a hotel in Atlantic City. After the show, she was told that Bill Cosby wanted to see her in his suite. Drop the "e" from that last word, and this story would be really strange.
Anyway, she found his request odd at the time…
And I thought, That's really weird. And I said, 'That's really weird. I don't want to go alone.' I go, 'I don't know him.'
Thankfully she convinced three male friends who were with her at the time to go up there with her. And according to her, that decision saved her from becoming another victim.
I brought them up with me to his room and thank God I did, because now I know what would've happened if I went up there alone.
So, why are we just now hearing about this? Because she was only reminded of the story recently by one of her friends who helped her that night.
He said, 'Hello! You could've been one of his victims if we weren't there.' And I went, 'Oh my gosh …' Yeah, so yeah, he's guilty.
Obviously this story doesn't prove Bill Cosby is guilty, but it does continue to make him look really creepy. I guess it's possible he just wanted to share notes with Handler that night. Maybe he wanted to try out some new material on a fresh face? Or maybe he wanted to do something else to her fresh face.
---