Wait, What? These 7 Famous Commercial Actors Probably Make More Money Than You Think!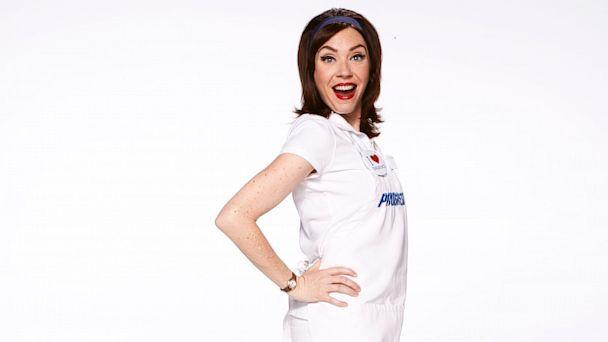 Several big names in Hollywood got their start by acting in commercials. You see it all the time, a famous actor/actress will appear on a late night show, and the host will announce they have an old clip of them starring in some strange cereal commercial. The star will get embarrassed, and then the audience will laugh at their pain.
The truth is, they have no reason to be ashamed. It's easy to sit on your couch and laugh at those commercial actors who never made it to the big screen.
But we are here to tell you they probably don't give a f–k. The 7 commercial actors you see below are doing just fine in the money department.
No. 7 – Dean Winters
Dean Winters has actually had a lot of success in Hollywood. He has starred in several TV shows and movies, but he credits his role as the AllState Mayhem Guy for bringing his acting career back to life.
"They came to me knowing I was in the gutter and they breathed new life in me and helped restore confidence in myself."  He said during an interview last year.
But how much did he make for those commercials? Well, according to the reports, he earned a yearly salary of $1 million. It's believed he has made over $4 million in total.
No. 6 – Carly Foulkes
You probably know Carly as the T-Mobile Girl. Before hitting it big with the T-Mobile commercials, Carly got her start modeling when she was a teenager. She then decided to try acting, and it's a good thing she did.
She secured a long-term contract with the company, and just like Mr. Winters above, it's reported that she has a $1 million per year salary.
No. 5 – Paul Marcarelli
Come on now! We know you all remember The Verizon Guy! Folks are still asking, "Can you hear me now?" today. The guy behind those famous commercials is actor Paul Marcarelli. He made his first appearance in the commercials over 10 years ago, and even though he's no longer signed on with the company, he's still counting all the money he made.
He made over $10 million during his time as The Verizon Guy, which has helped him focus more on his filmmaking career. He actually helped write the 2011 film, The Green.
No. 4 – Diane Amos
Ah, yes! The Pine-Sol Lady is probably my favorite person on this list. I can still hear her voice trying to sell me a bottle of that magical cleaning potion. She just seemed like someone who would give you a hug when you needed it the most, you know? Anyway, she started the role back in 1993 and has made a good amount of money since then. She has an estimated net worth of $2.5 million.
No. 3 – Jared Fogle
Is Jared Fogle really a commercial actor? Or just a guy who lost a lot of weight eating sandwiches from Subway? We think he's a little bit of both. We all know his story. Subway started to feature him in their commercials after it was revealed he lost over 200 lbs. His story connected with a lot of people, and that's why you still hear his name being mentioned today. He has a net worth of around $15 million.
No. 2 – Stephanie Courtney
We all know Flo! But do you know the woman behind Flo? Stephanie Courtney moved to Los Angeles to become a successful stand-up comedian. And while she worked toward her goal, she needed some extra cash to pay her bills, so she started auditioning for commercials around town. At first, Courtney's commercial career wasn't going so well. She was landing just one commercial a year, but that all changed in 2008 when Progressive Insurance cast her as the character we all know and love today.
Last we heard, she was making a little over $500,000 per year. Not bad, but we think she deserves a little more than that.
No. 1 – Jonathan Goldsmith
He's the most interesting man, and also currently the richest man in the land of commercials. When Goldsmith auditioned for the role several years ago, he was living on a boat in Beverly Hills. During his audition, he was able to make up interesting stories about his life, and even removed his sock as a conversation opener.
He told Primer magazine the following…
"I felt like I made somewhat of an impression when I took off one sock as a conversation opener and indeed finished the 30 minute improvisation with the casting director's requested line '…and that's how I arm wrestled Fidel Castro.'"
How much has he earned? His net worth stands at $8 million, but some experts believe it's higher than that.
---