Jessica Biel And Justin Timberlake Share First Photo Of Baby, And He's Freakin' Adorable!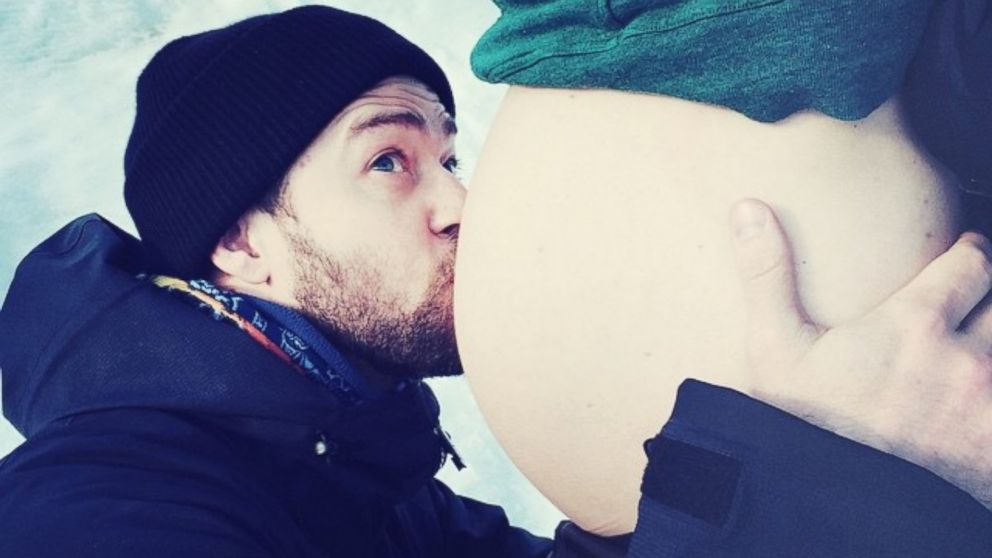 We all knew Justin Timberlake and Jessica Biel would produce an adorable baby, but the level of adorableness in the first shared photo of their new baby boy is absolutely incredible.
The photo you see below comes just eight days after the couple welcomed little Silas Randall Timberlake into the world. This is their first child together. They did a wonderful job of keeping the birth private, so we don't know any details surrounding the special day, but we do know they were incredibly excited.
Back in January, when Timberlake first confirmed the rumors, he posted this message along with the photo of Biel's baby bump you see above.
Thank you EVERYONE for the Bday wishes! This year, I'm getting the GREATEST GIFT EVER. CAN'T WAIT. #BoyOrGirl #YouNeverKnow #WeDontEvenKnow #WeAreTakingBets.
Okay, okay. Where is the adorable photo we promised? Just keep on scrolling. The adorableness is located below. Timberlake posted the photo to his Instagram account yesterday, with the caption, "The Timberlakes are ready!!! GO GRIZZ!"
It was an especially great night for Justin because his Memphis Grizzlies beat the Portland Trail Blazers easily in the first game of their playoff series. Maybe little Silas is their good luck charm? We're sure Justin will make him wear that shirt every single time they play now.
---