We Are Getting Old: Nathan Kress (Freddie Benson) From iCarly Just Got Married (PHOTOS INSIDE!)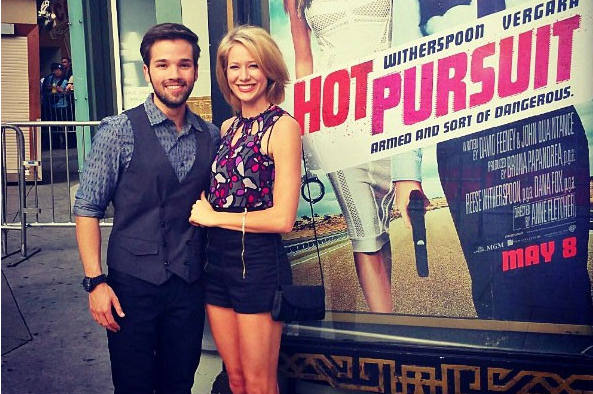 Remember when Nathan Kress was just a little kid getting beat up by Jennette McCurdy's character in Nickelodeon's iCarly? His character, Freddie Benson, was a pretty huge nerd with an overprotective mother.
He was adorable. Just look at him…
But that was like 8 years ago. Mr. Kress is now 22-years-old, and it's safe to say most every woman in the world would never want to be just his friend again.
For some reason (I guess love?) Nathan decided to take his body off the market. The actor had been in a relationship with a woman by the name of London Elise Moore. And this relationship is/was a serious one. We all figured that out when he popped the question back in May.
Fast forward several months later, and the happy couple has turned into a happily married couple. The big wedding went down Sunday in Los Angeles. They encouraged guests to capture the event for the Instagram hashtag #SayYesToTheKress.
The most wonderful part of this story? His former iCarly co-stars showed up to support him. Miranda Cosgrove, Jennette McCurdy and the wonderful Jerry Trainor.
Here they are having a little fun in the photobooth…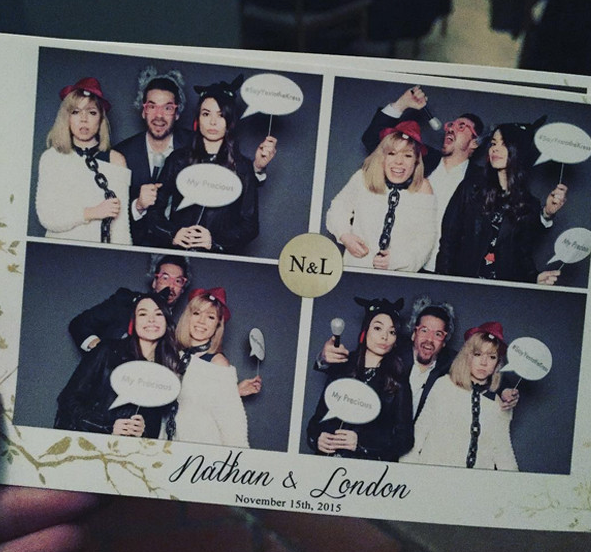 It's comforting to know they're still friends. "Heading to @nathankress's wedding. Being old is so fun." Cosgrove wrote on her Instagram account.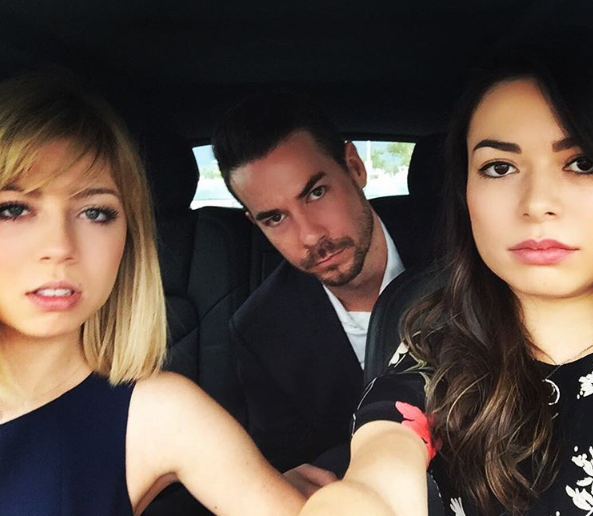 By the way, it looks like Nathan still has some 'Freddieness' left in him. His bachelor party was filled with Freddie-approved activities.
"It's fine, just go-karting with my CHILDHOOD HEROES. Even though it was a total coincidence, I'm still gonna tell myself they came for my bachelor party." Kress captioned the photo you see below…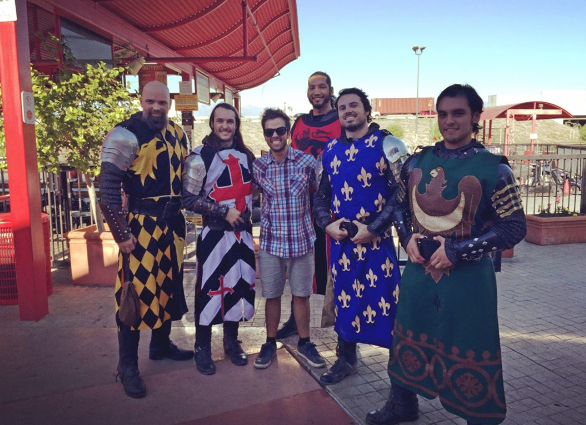 ---