WHAT? The Creator Of 'Modern Family' Earns How Much Every Month? Divorce Documents Reveal An Almost Unbelievable Figure!
Even though we are a gossip site, we don't celebrate and throw some huge party when a celebrity files for divorce. Yes, it does give us a juicy story to write about, but divorce is absolutely miserable for everyone involved, and we wouldn't wish it on any celebrity just to bring views to our site.
That being said, divorce documents always seem to reveal some pretty incredible things. How much this celebrity spends on food every month, how much they spend on clothes, etc. It's interesting to get a look inside the life of a Hollywood success.
And Steve Levitan is a huge success. The director/writer/producer has created a number of television shows, but his most profitable and successful show? Modern Family. And when you're the creator of one of the highest revenue-generating shows, you're going to receive a nice paycheck every month.
But we had no idea the paycheck was THIS nice. According to the divorce documents between Levitan and his wife Krista, Steve takes home $2.4 million every single month before taxes. He basically wins the lottery once a month.
His wife claims he puts about half of the money into a savings account every month, which means this dude is set for life, and then another life after that. The docs also reveal the family's monthly expenses, and yes they spend a ridiculous amount of money on clothes…
$11,849 — clothes
$9,592 — education
$7,705 — childcare
 $1,901 — beauty and grooming
 $1,331 — pet care
$1,299 — fitness and health
The childcare part is a little confusing because the couple's three children are all adults, according to TMZ. Steve and his wife have been married for 23 years, and there doesn't appear to be a prenup, so Krista has nothing to worry about.
She'll be living the high life…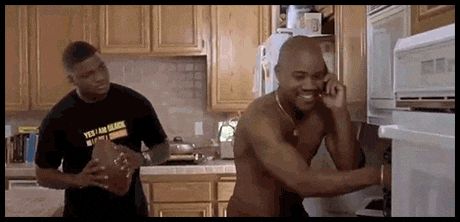 ---