Someone Call Emma Stone, Melissa McCarthy Might Be The New Lip Sync Queen! (VIDEO)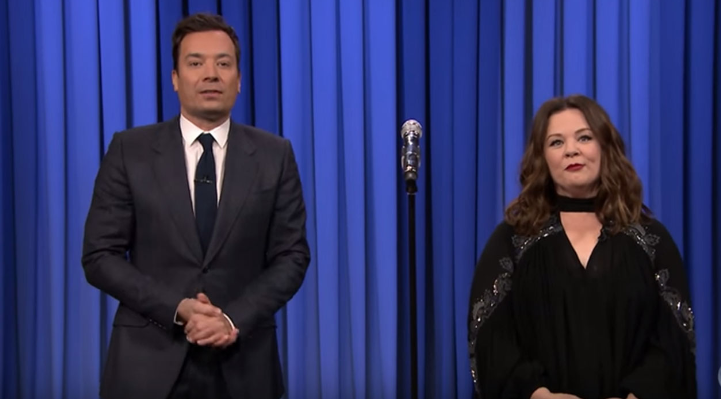 For nearly two years now, no one has been able to touch Emma Stone's lip sync battle with Jimmy Fallon. The video of the glorious performance has almost 70 million views on YouTube. If you haven't watched it yet (what's wrong with you?) you can click on this link to check it out.
Even with the new 'Lip Sync Battle' show on Spike, no one has really been able to top Emma's performance. A number of people have come close, but no one has managed to take that meaningless trophy from her.
That might have changed last night though. Melissa McCarthy and Jimmy Fallon shocked the world with a surprise lip sync battle, and the 45-year-old actress put on one of the best shows we have seen in a long time. Her first performance was your typical, "White girl gangsta" act.
But her second song? Well, we're not going to ruin it for you. It's best if you come in not knowing what to expect.
Check it out below…
We all know what needs to happen now. Emma Stone vs. Melissa McCarthy. I can't believe I'm actually saying this, but I'd pay money to be in the audience for that.
Not a lot of money, but still…I'm willing to pay money for it.
---