Brad And Angelina's Former Bodyguard Tells All In New Interview, Claims He "Fathered" Their Children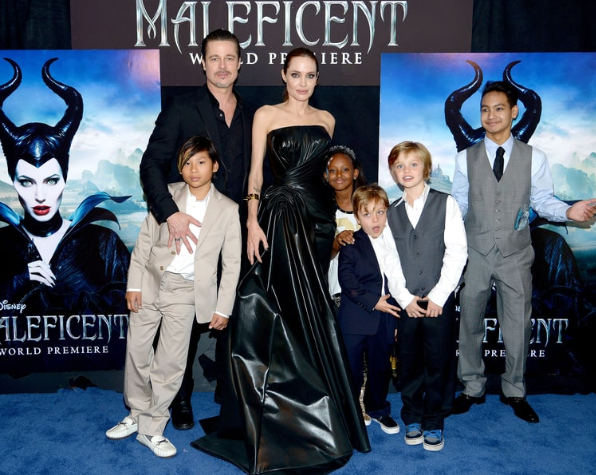 The name Mark Billingham probably means nothing to you, but it means (or meant) everything to Brad Pitt, Angelina Jolie and their six children. He was the family's bodyguard for almost two years, and he claims he developed a close relationship with the kids.
In an interview with U.K.'s The Sun, the former SAS officer didn't hold back. He explained that Angelina and Brad's biggest worry was the safety of their children. They were afraid someone would try to kidnap them, so they were extremely protective.
"Angie and Brad are very worried about who goes near the children," he says in the interview. But he added that they trusted him more than anybody. He was the only one allowed to take the kids without one of the parents present.
"It was clear from the start we had a great chemistry and they trusted me with the kids. We got very close, I was living with them all the time. I could take the kids anywhere I wanted to on my own. No one else was allowed to do that."
Billingham claims even members of his own security team weren't allowed to get near the children. They could only watch/protect them from a safe distance.
And then, he dropped this line…
"I took them swimming. I fathered them, basically."
To be fair, we don't know how he meant that. It could have been a shot at Pitt, or maybe he was just simply saying he felt like a father figure to the kids.
One other interesting tidbit from this interview is Billingham's claim that both Angelina and Brad lack common sense because they're sheltered from the real world.
"What surprised me was their low level of common sense. I found it crazy when they would ask me questions like, 'How do I go down to that bar?' and 'What do I need to do to get there?' They're not stupid, but because of the world they live in they just haven't done something like that for so long. I found that weird."
---