Rob Kardashian Might Not Be A Good Fiancé, But He's A Pretty Awesome Father, Check Out The Sweet Post He Made About Baby Dream!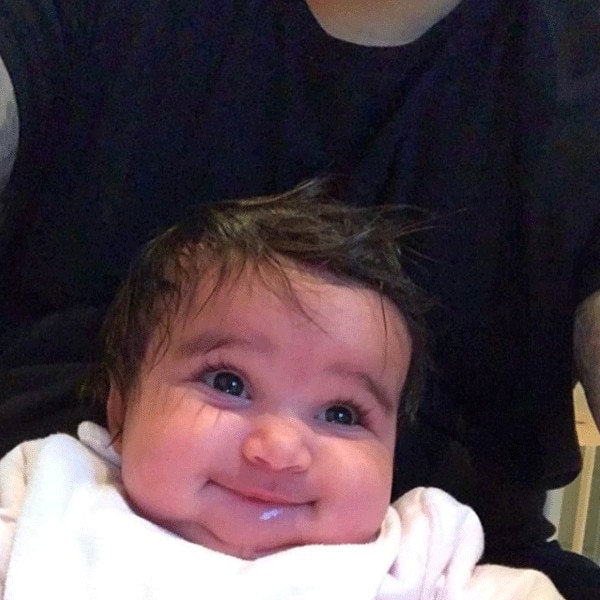 We all know Rob Kardashian has some issues. He's not happy with his body, which leads to him being insecure and extremely jealous while in a relationship. It's one of the reasons his engagement to Blac Chyna didn't work out.
But the good news is that Rob's mental problems aren't preventing him from being a great father to his baby girl Dream Kardashian.
He's constantly sharing sweet moments they have together on Snapchat and Instagram. He posted the photo you see above to Instagram on Monday night, and he added this adorable caption to it…
"Drool on my baby lol, Look how long her eye lashes are. I will never say no this Woman lol. That's right baby. Smile on pretty mama."
Later in the evening, Kourtney Kardashian's youngest kid, Reign, came over to play with Dream. Rob wrote that cousin Reign is the sweetest, and he added this message, "Children are the greatest!!!"
You know, I still don't agree with Rob and Blac having a child together. I think it was incredibly irresponsible, but sometimes great things happen from little mistakes.
And I think this baby is a really good thing for Rob. Maybe it will knock him out of this funk he's been in for the past decade.
---