Los Angeles Lakers Land Russell Westbrook In Blockbuster Trade With Washington Wizards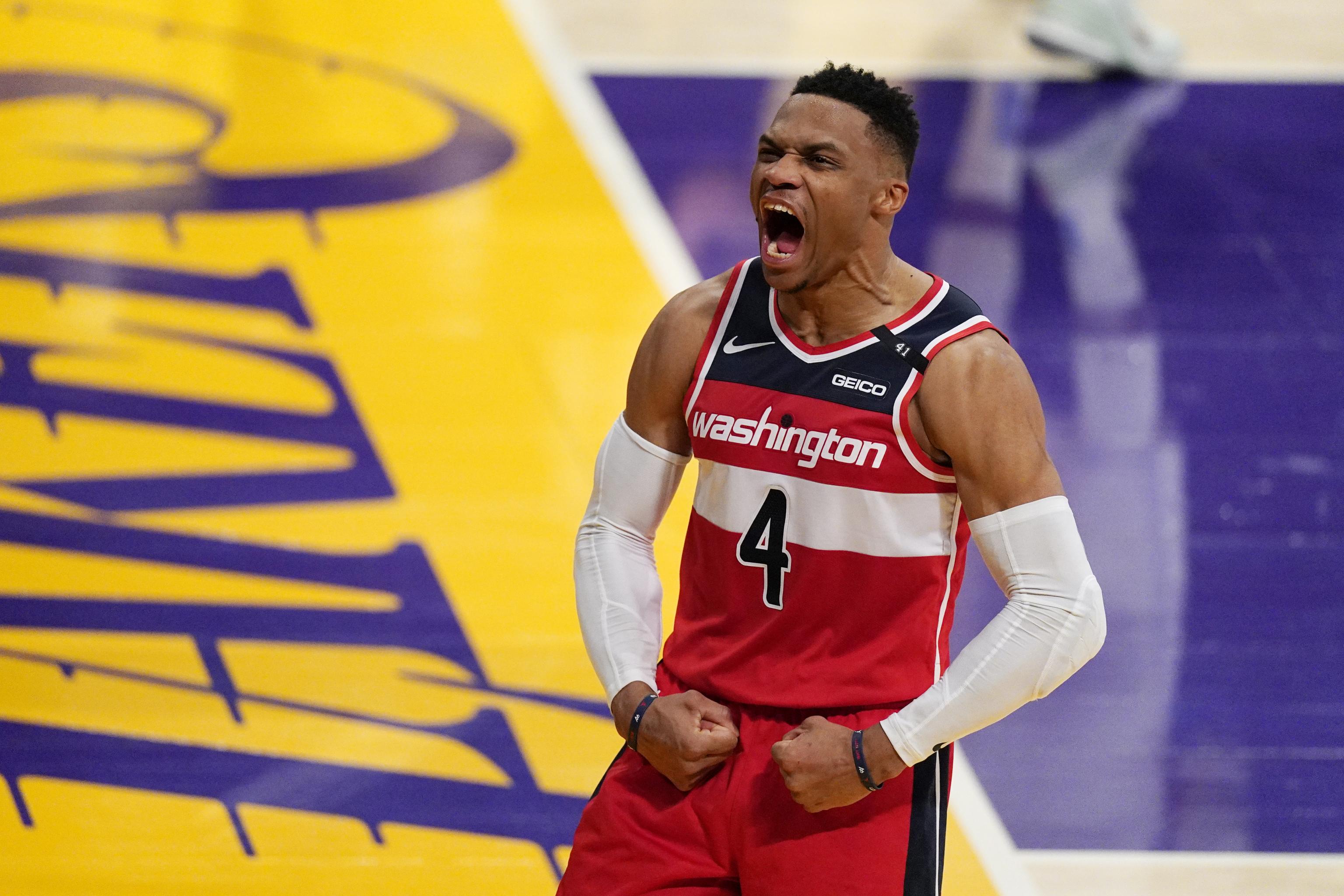 After a disappointing season, the Los Angeles Lakers are making some big moves this offseason, and it's barely even started!
It was reported late this week that the Lakers have agreed to a deal with the Washington Wizards to acquire Russell Westbrook, who was awarded the MVP title just four years ago.
In exchange, the Wizards will receive Kyle Kuzma, Montrezl Harrell, Kentavious Caldwell-Pope, and the No. 22 pick in the NBA draft.
This is a pretty big move for the Lakers. Even though Westbrook may be past the prime of his career, he's still one of the better players in the league, averaging 23 points, 7 rebounds and 8 assists on his 13-season career.
The Lakers will be Westbrook's fourth team in as many seasons. He will be the fifth former MVP to play for four different franchises in a span of four seasons or fewer, joining Bob McAdoo, Shaquille O'Neal, Allen Iverson and Derrick Rose, per Elias Sports Bureau research.

The Wizards had acquired Westbrook from the Rockets last December as part of the John Wall deal. In his first and only season in Washington, he averaged 22.2 points, 11.5 rebounds and 11.7 assists, although he shot just 43.9% from the floor and 31.5% from 3.
The deal can't be "announced" until August 6 when the salary cap becomes official, but sources say it's a done deal. Heck, Westbrook even wrote a goodbye to the Wizards on his social media account on Thursday…
Thank you DC! You welcomed my family and I with open arms from day one.Everyone from the front office, to the training staff, the coaches, my teammates, and the fans. I'm grateful y'all took a chance on me and supported me every step of the way.

I'm blessed to have been a part of such a stand up organization. It didn't take long to make a home in DC, and I will forever be grateful and appreciative of my experience with the organization. Thank you!
Westbrook is actually from Long Beach, so we're sure he's excited to be coming back home to Southern California.
---