Tiger Woods Admits He'll Never Play Golf "Full-Time" Again Following Car Crash
Tiger Woods hasn't really talked to the media since his car crash in Los Angeles back in February. You'll remember his SUV crossed a median, went across two lanes of traffic, then hit a tree and rolled over in some brush.
Miraculously, Woods survived, but he messed up his leg pretty badly. He had to have multiple surgeries and basically couldn't walk or hardly move at all for three months following the accident.
Thanks to the surgeons, physical therapists, and Woods' insane work effort, he's made great strides in his recovery. He's now able to walk around without any assistance, and he's even hit a few balls.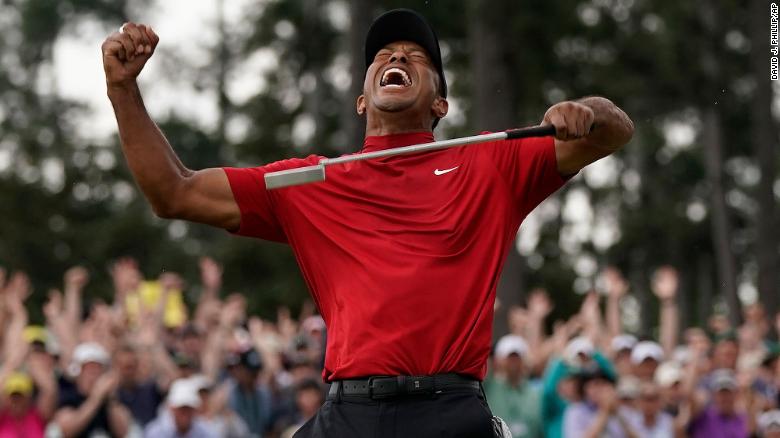 But as far as playing professionally again? That's still uncertain. The 45-year-old golf legend talked to Golf Digest on Monday, November 29, and he was surprisingly honest.
He revealed he doesn't expect to ever play full-time again.
I think something that is realistic is playing the tour one day, never full-time ever again. It's an unfortunate reality, but it's my reality. And I understand it, and I accept it. I don't have to compete and play against the best players in the world to have a great life. … I can still participate in the game of golf. I can still, if my leg gets OK, I can still click off a tournament here or there.
So he makes it clear that playing full-time is probably out of the question, but leaves the door open for a tour appearance. Even just reaching that goal would be amazing. The last time he played competitively was in December 2020.
When asked how this recovery compares to some of his others, he makes it clear this has been the most difficult…
This one has been much more difficult. It's just hard to explain how difficult it's been just to be immobile for the three months and lay there. I was just looking forward to just getting outside… that was a goal of mine, especially for a person who has lived his entire life outside.
Here's to hoping he continues to recover. It would be nice to see him compete again, at least one more time.
---