Shopping For The Holidays? Maybe You Want Rihanna's New Buttcrack Pajamas!
Everyone loves getting pajamas for Christmas, right? They make you feel all nice and cozy. You can just chill in them, eat some cookies, watch some feel-good movies.
Pajamas are safety clothes in a way, but Rihanna is trying to change the pajama game this Christmas.
She shocked her fans by jumping on her Instagram Stories this past weekend to model her new Savage X Fenty flannel designs. The designs include a sleep shirt, a bralette, and what is being described as an "Open-Back PJ Pant"
As you can see, the pajama pants have an adjustable tie in the back, so that you can show off as much (or little) as you want.
Check it out below…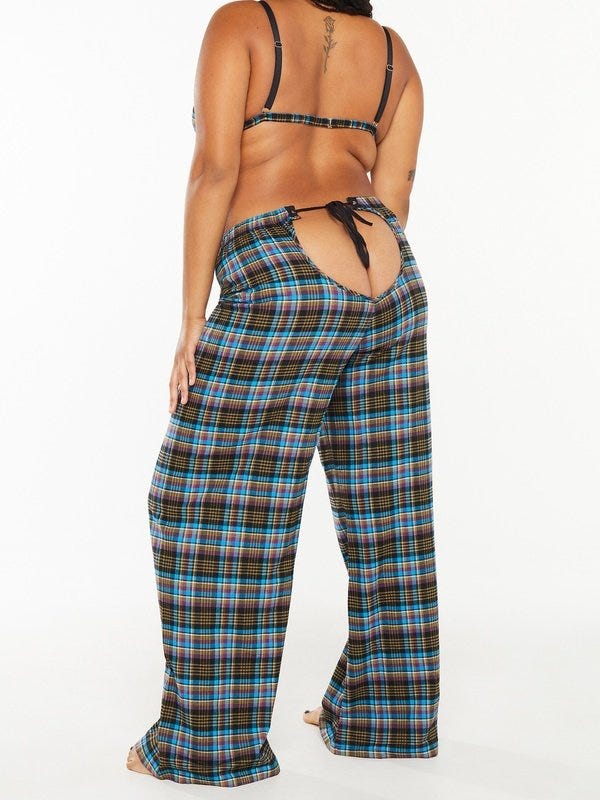 The pants are $49.95, but if you're a VIP member, you can save like 60%, so who wouldn't want to try these things? Get a pair for your grandma and grandad while you're at it!
Reaction to these pants are mixed, but they are making a lot of noise, and that's really all that matters. It's free advertising.
Back in February, Savage X Fenty reached a $1 billion valuation, just a few months before Rihanna herself became a billionaire. She's currently worth a cool $1.7 billion.
She's definitely one of the hottest billionaires out there… not that she has much competition…
Ain't no one wanna see him in some buttcrack PJs.
---