Check Out Photos From Kim Kardashian And Pete Davidson's Romantic Bahamas Trip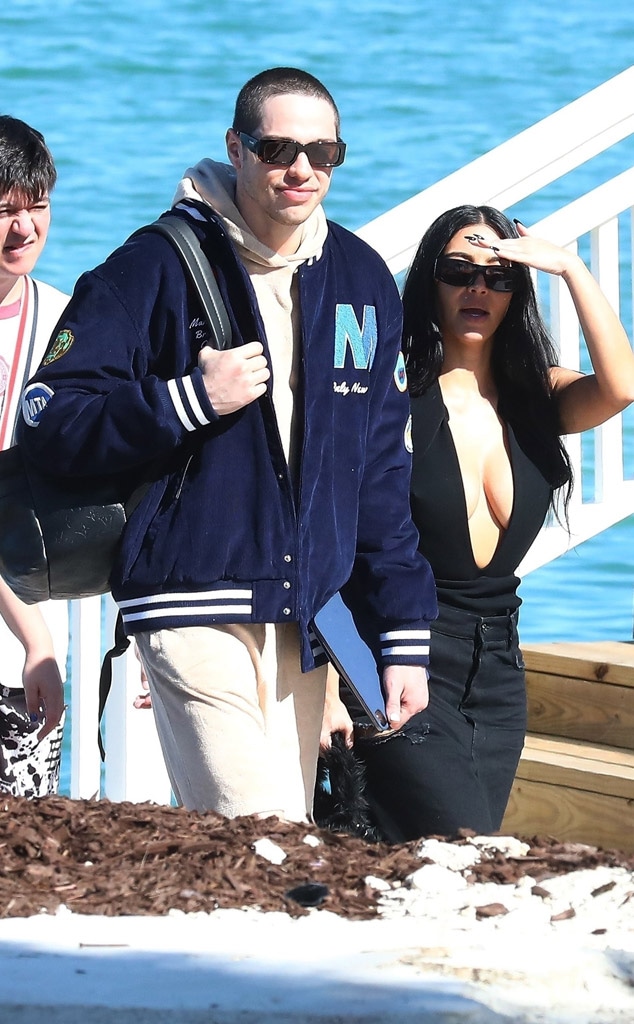 We told you earlier this week that Pete Davidson and Kim Kardashian boarded a private jet to the Bahamas together. And we also told you that the paparazzi would be on high alert in paradise for their arrival.
And it looks like they got the memo. On Wednesday, Jan. 5, the 'SNL' star and the super mega reality star were spotted on a boat ride together.
For their adventure out into the open waters, Kim wore a plunging black bodysuit with matching distressed jeans. She accessorized her sultry look with a fur-covered purse and dark sunglasses.

Meanwhile, Pete was spotted in a letterman jacket, beige hoodie and tan shorts. True to his bold fashion sense, the King of Staten Island actor hit the docks in colorful graphic socks paired with sandals.
You can clearly see Kim was showing off those boobies. And we're sure she has dropped lots of $$$ on them, so you best believe she's gonna show 'em off.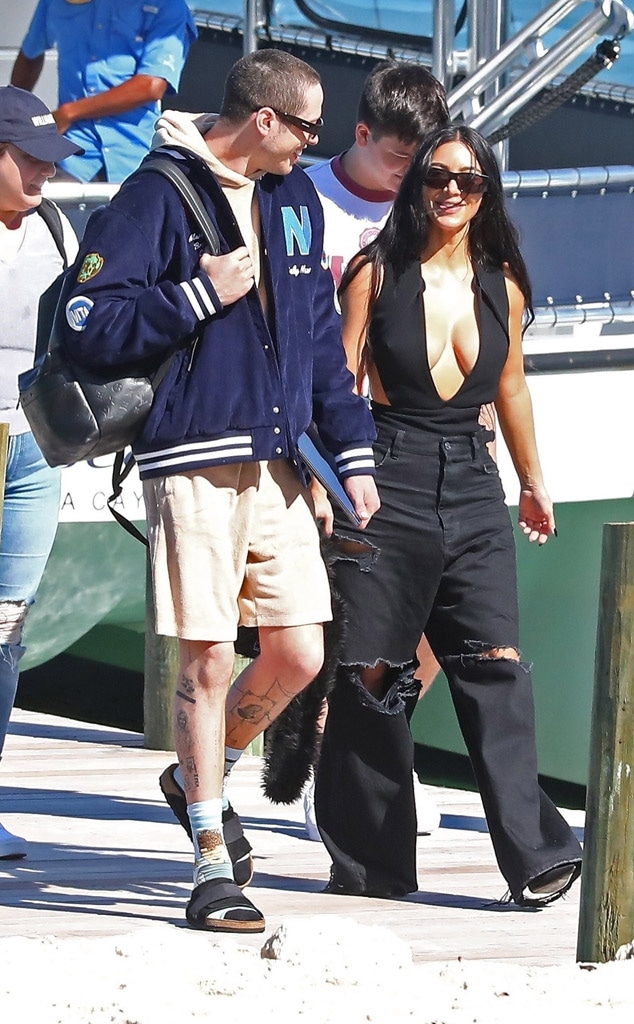 According to insiders, this is their first big trip together, so it'll be interesting to see if they grow closer or if they experience some bumps.
One source told E! News that things are starting to become serious between them, "He has been hanging out at her house more. She's smitten and the relationship is very exciting to her."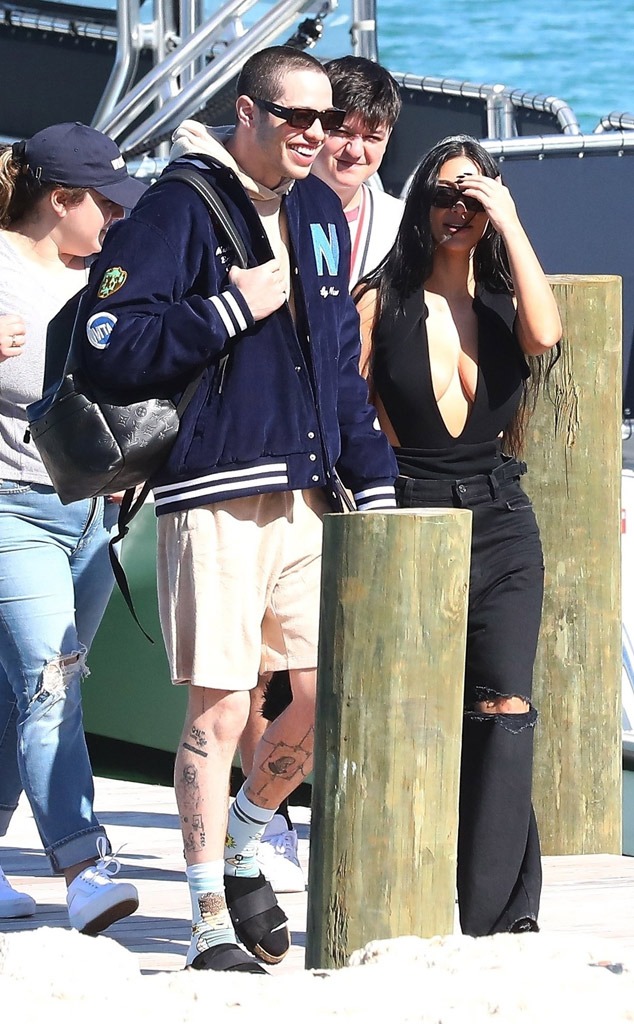 That being said, they are still living on opposite ends of the country. Kim in LA and Pete in New York.
But Pete has expressed interest in leaving 'SNL' soon, which could open him up to the possibility of moving out to the west coast.
In the meantime, they can just fly their private jets back and forth to one another every other week. That works too when you're a billionaire like Kim.
---