Comedian/Actor Louie Anderson Dead At 68 After Battle With Blood Cancer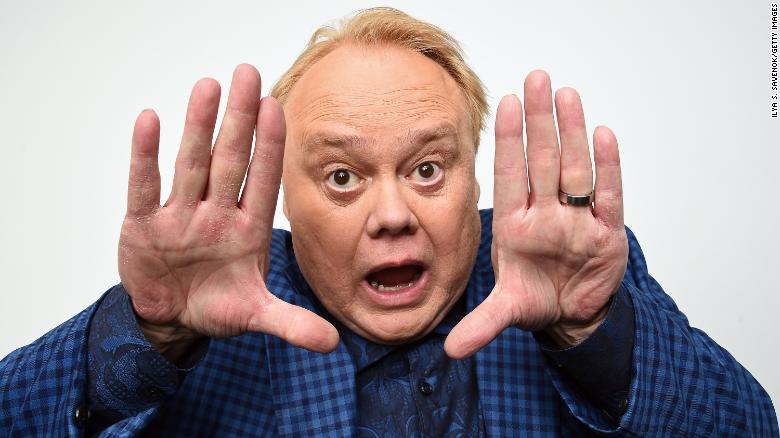 Geez. The celebrity deaths just won't stop. We reported earlier today on the death of singer Meat Loaf, and now it has been confirmed that comedian/actor Louie Anderson has died as well.
The Emmy-winner, who rocked the stand-up world, as well as television and film, died early Friday morning (Jan. 21) in Las Vegas from complications related to cancer. His publicist, Glenn Schwartz, confirmed the news to multiple media outlets.
According to the reports, Anderson had blood cancer, and it was apparently aggressive. It's not clear when he was first diagnosed, but he had been pretty sick in recent months. He was being treated inside a hospital in Las Vegas.
Anderson was loved in Hollywood, once named "One of 100 Greatest Stand-Up Comedians of All Time" by Comedy Central.
Louie made his network debut as a stand-up comedian on 'The Tonight Show' back in 1984. And since then, he has become a household name, acting in lots of TV shows and movies … like 'Baskets' and 'Coming to America' to name a few.
Even though he started appearing on the late night circuit in the '80s, it wasn't until 1999 that he truly became a household name around the world by hosting the beloved game show Family Feud.
One of his best acting performances came in 2016 on Zach Galifianakis' FX series, Baskets, where Louie played the role of Christine, the matriarch of the Baskets family. The character was reportedly based on his mother and five sisters, who he said were a major presence in his life growing up.
The role won him an Emmy Award for outstanding supporting actor in a comedy series, as well as a Critics' Choice award for best supporting actor In a comedy series.
You can check out a clip from the show below. Our thoughts and prayers go out to his friends and family. He seemed like a really sweet dude.
---