Meat Loaf Has Died At Age 74 From COVID-19 Complications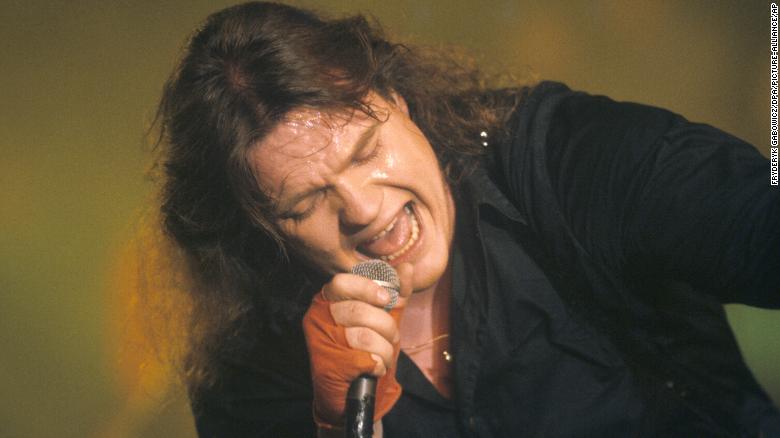 It feels like every week, we have a new celebrity death to report on, and this week has been no different.
It was reported early Friday morning (Jan 21) that the larger-than-life singer Meat Loaf has passed away at the age of 74-years-old. No official cause of death has been shared, but sources claim he died from COVID-19 complications.
The singer was scheduled to attend a business dinner earlier this week, but it was canceled because he became seriously ill with COVID, this according to TMZ sources.
His official Facebook confirmed the news of his death, sharing the brief statement:
Our hearts are broken to announce that the incomparable Meat Loaf passed away tonight with his wife Deborah by his side. Daughters Pearl and Amanda and close friends have been with him throughout the last 24 hours.
Meat Loaf's rock opera 'Bat Out of Hell' is one of the best-selling albums of all time. In 1993, he won a Grammy for Best Solo Rock Vocal Performance for the song I'd Do Anything For Love.
Meat Loaf also appeared in several television shows and films, including the cult classic 'The Rocky Horror Picture Show,' 'Fight Club'and 'Wayne's World.'
He had been struggling as of late with his mobility, but he had planned to return to performing soon after receiving a total of four back surgeries.
The back surgeries hurt everything. Before the back surgeries I was still trying to do shows, that's when some of you saw or heard of me collapsing on stage and finally stopping the tour in the UK. I couldn't hit high notes because of back pain. Not a slight back pain. Pain that would bring you to your knees .
Several celebrities paid tribute to Meat Loaf on their respective social media accounts, including Cher and Boy George…
Had So Much Fun With Meatloaf When We Did "Dead Ringer". Am Very Sorry For His Family,Friends,& Fans. Am I imagining It, or Are Amazing Ppl In The Arts Dying every other Day⁉️
😢

— Cher (@cher) January 21, 2022
R.I.P Meatloaf. Love and prayers to all his family and close friends. He once turned me upside down in a Chinese Restaurant in St Johns Wood.

— Boy George (@BoyGeorge) January 21, 2022
Our thoughts and prayers go out to his friends and family.
---