Bob Saget's Wife Talks About Their Last Conversation, Also Talks About His Recent COVID-19 Battle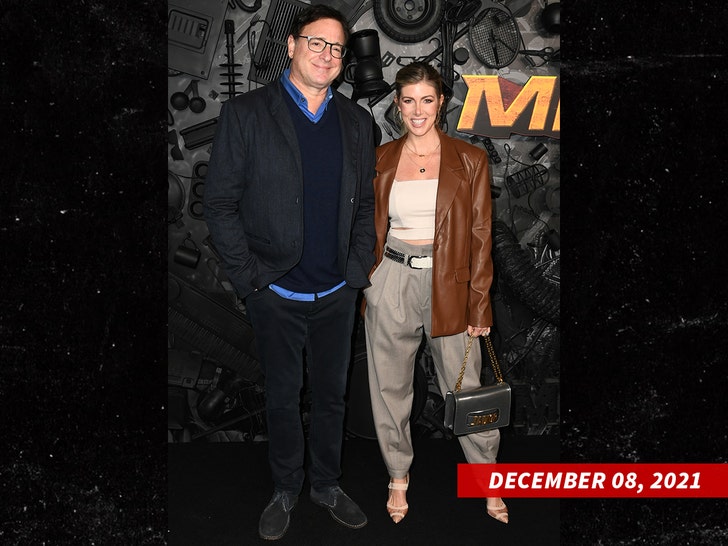 It's still hard to believe, but Bob Saget is dead. He was a father figure to millions and absolutely adored throughout Hollywood. His death hit many celebrities extremely hard.
For those who somehow missed the news, the 65-year-old comedian/actor was found dead inside his hotel room in Florida after performing at a comedy club the night before. He was scheduled to fly home the next morning, but obviously he never got on that flight.
We're still awaiting to hear a cause of death, results might not come back for another week or two. But in the meantime, his wife, Kelly Rizzo, sat down for her first interview since his death.
She talked with Hoda Kotb on the 'Today' show this week. During their conversation, Rizzo admitted she thought she was all cried out, but then started crying just minutes later, obviously still struggling with the loss.
Rizzo talked about Bob's routine when he was on the road for his comedy tours…
Every time he would be out of town he would always try to … he would work so hard, and he loved to sleep in, but when he was away, he would still go to bed at 2 and wake up at 4 to ensure he could get home on the first flight.

So when she couldn't get in touch with him that morning, she knew something was seriously wrong.
Thankfully, they had a conversation the night after his stand-up show, and she says it was nothing but love…
It was all 'I love you so much.' I think I said, 'I love you dearly,' and then he said, 'I love you endlessly,' and then I said, 'I can't wait to see you tomorrow.' It was just all love.
And that's something we have learned about Saget. He had no problem expressing his love to people. He made sure everyone close to him felt loved, and that's an impressive feat considering he had A LOT of close friends in Hollywood.
Rizzo also made it clear that Bob's recent battle with COVID-19 was not serious. She says he was over the illness and feeling great before his death. As far as they knew, he was in great health, which again, makes you think he suffered either cardiac arrest or an aneurysm.
Our thoughts and prayers continue to go out to his friends and family.
---