Russell Westbrook Is Pleading With Fans To Stop Calling Him Westbrick!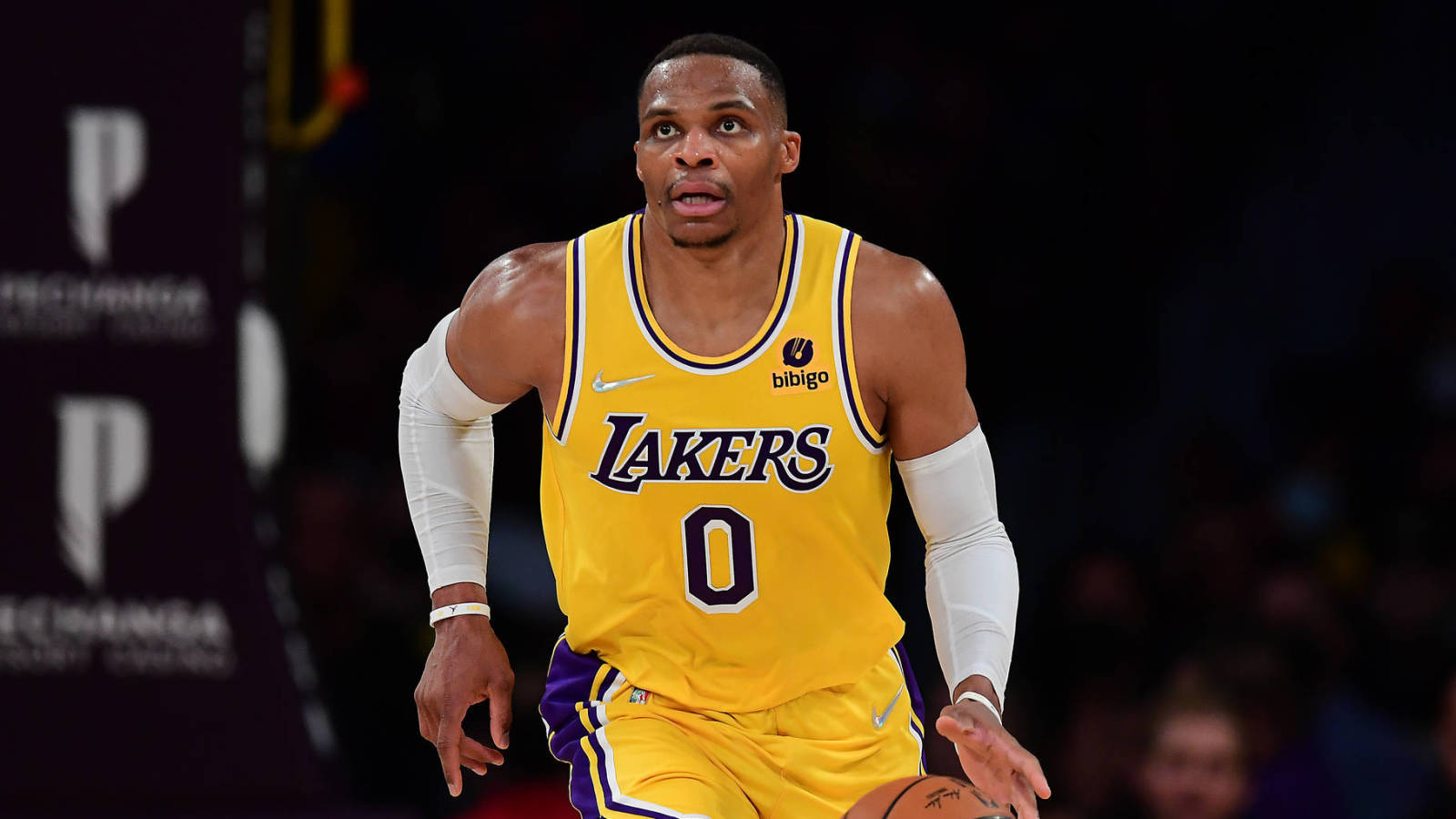 If you haven't been following the NBA this season, well, you missed a lot. The Lakers are no longer a team to be feared. Even though they're stacked with superstars, they are strugggggglllllliiiiiinnnng. They are currently in ninth place in the west with a terrible 28-36 record.
If they drop to the 11th spot, they'll miss out on the playoffs entirely. As of right now, they'd still qualify for a play-in spot against the 10th seed. They are 2-8 in their last 10 games.
Lakers fans have put a lot of blame on Russell Westbrook, who hasn't been having his best season. Add to that the fact he's the highest paid player on the team this season, and well, people are going to target him.
Fans have been calling him "Westbrick" lately.
And on Monday, the nickname was appropriate as he shot 5-for-14 overall and 1-for-6 in the fourth quarter. He also had five turnovers. It was a pretty terrible game. They were blown out by the Spurs, who sit with a 25-40 record on the season.
Westbrook is obviously frustrated, but he seems to be more frustrated with the fans than his play on the court. He claims he and his wife were at a teacher-parent conference when it him…
And the teacher told me, 'Noah, he's so proud of his last name. He writes it everywhere. He writes it on everything. He tells everybody and walks around and says, 'I'm Westbrook.' … And I kind of sat there in shock, and it hit me, like, 'Damn. I can no longer allow people [to besmirch my name].'
Westbrook says he can't just let people shame his good name…
'Westbrick,' for example, to me, is now shaming. It's shaming my name, my legacy for my kids. It's a name that means, not just to me, but to my wife, to my mom, my dad, the ones that kind of paved the way for me.
Man, I don't know. I think he's letting a silly taunt get the best of him here. Ain't no one gonna remember this by the time his son is in high school.
But whatever, Westbrook is serious about this. He called out fans last night while on the court…
---