So Are Shailene Woodley And Aaron Rodgers Officially Back Together?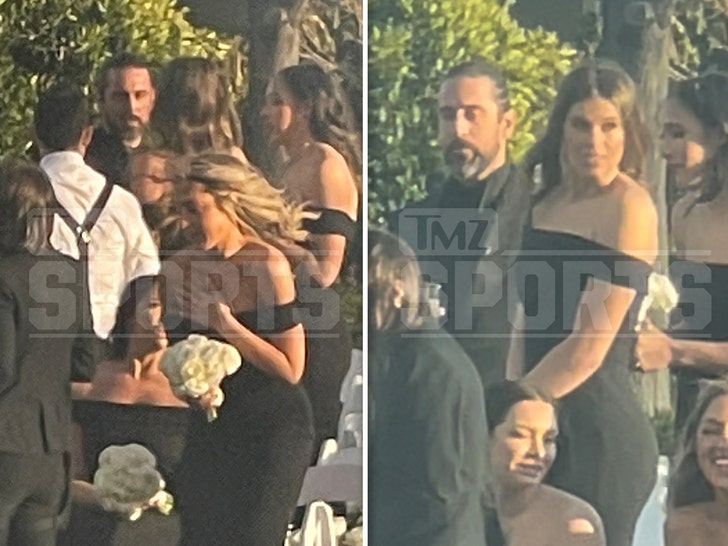 The relationship drama between Shailene Woodley and Aaron Rodgers has been high the past month or two. Shailene reportedly called off their engagement and decided to end things with the star quarterback.
The reason being? Well, no one knows for sure, but sources say she felt like he put football above everything else. They also didn't align on social issues, which can put a strain on relationships when both sides are super passionate.
Shailene has not been wearing her engagement ring for a few weeks now, also signaling an end to the relationship.
BUT WAIT, THERE'S STILL A CHANCE?
It looks like Woodley and Rodgers are still trying to make things work. Last week, they were spotted in Los Angeles together, grabbing a casual breakfast. And this past weekend, they attended a wedding together in Santa Barbara.
Rodgers' teammate David Bakhtiari was getting married, and Woodley joined him for the festivities. And while attending a wedding together feels very coupley, sources insist Woodley is just testing the waters.
They are spending time together but not fully back on. She went to support him. She's not wearing the engagement ring. They are testing the waters. Since he's been off they have been able to take some time to work on their relationship and try to figure things out.
But that's the thing, eh? He just entered off season mode, so of course he's being super attentive right now. It's only downhill from here. When does preseason start? Like August or something? Which means he'll probably start training hard in Mayish? She's got like two more months of this version of Rodgers.
We'll see if he can make things right.
---