Kim Kardashian Drops 16 Pounds In A Month To Squeeze Into Marilyn Monroe's Iconic Dress
Well, the 2022 Met Gala went down in New York City on Monday, and everybody who is somebody was there, including Kim Kardashian and Pete Davidson.
Kim stole the show by wearing Marilyn Monroe's iconic dress down the red carpet. Ripley's Believe It Or Not actually bought the dress during an auction in 2016 for a cool $4.81 million. Kim had been wanting to wear the dress for a long time, and I suppose this year she finally worked out a deal with Ripley's.
She and Pete hit up Ripley's in Orlando 10 days before the Met Gala, so that she could get fitted. Most of the dress fit like a glove, but they had trouble zipping the back over Kim's huge a**. And obviously she couldn't alter the dress, so they had to figure out a solution. How could they hide the fact that the dress was only able to partially zip up her butt?
Well, it was simple really, they added a white, vintage fur coat that draped over the zipper.
And we must admit, she looked damn good walking down the red carpet…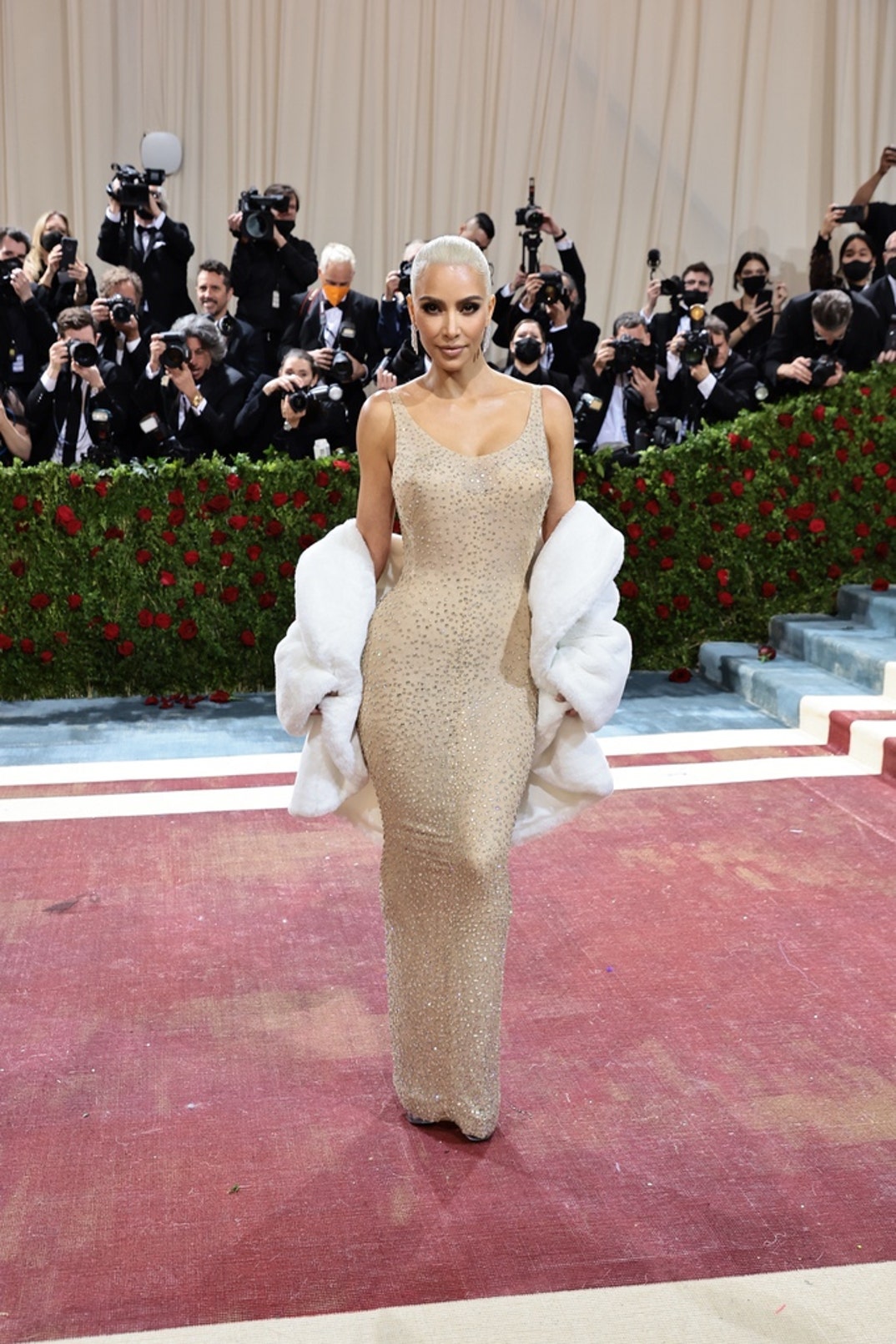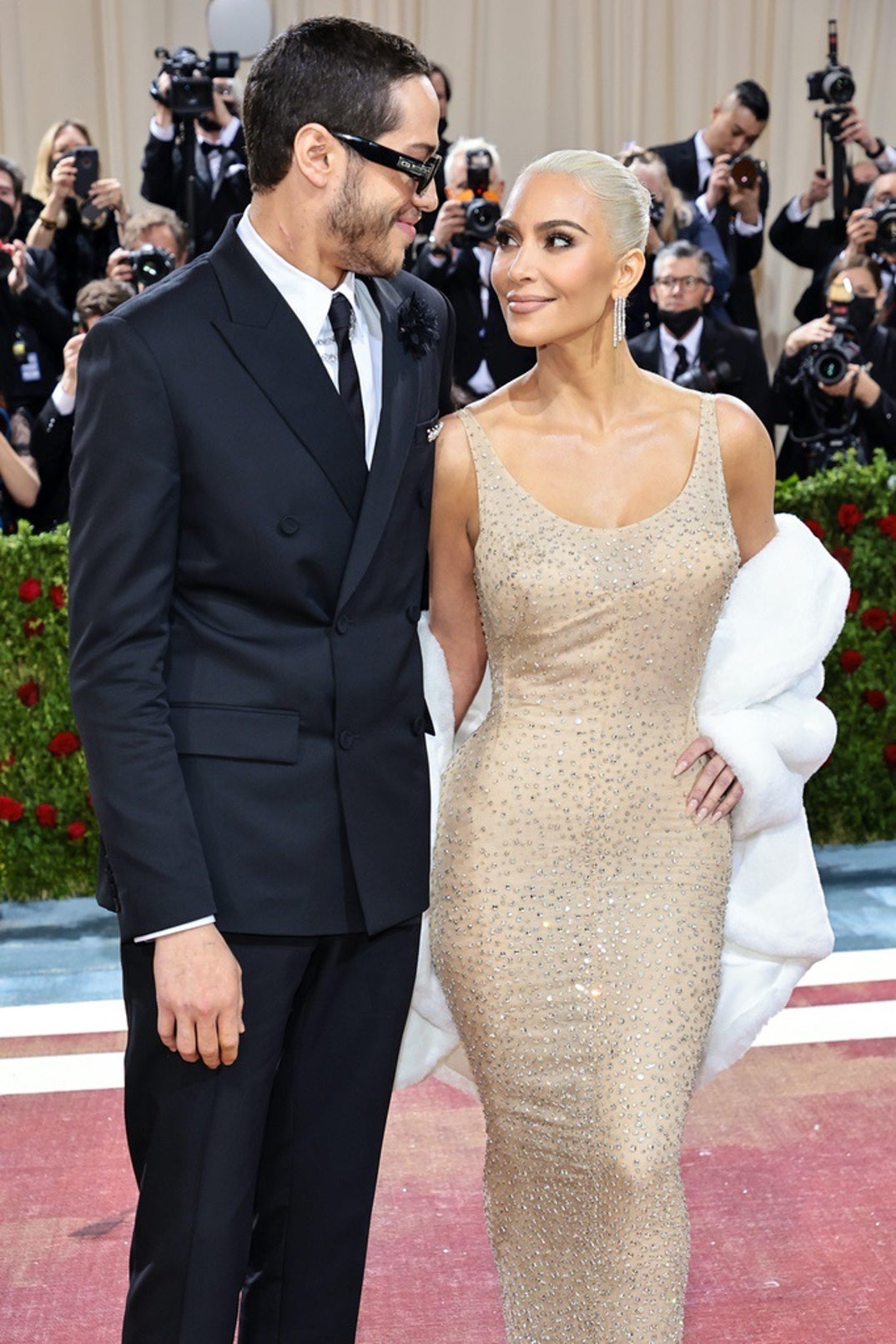 After walking down the red carpet, Kim changed out of the original dress. She replaced it with a replica dress, which obviously fit a lot better.
Kim reportedly dropped 16 pounds in a month to fit in the dress. She told reporters she hadn't had any carbs or sugar for weeks. Safe to say, she probably wasn't in the best of moods. You know she was hungry. 16 pounds in a month is no joke. That's not even healthy.
Following the star-studded event, Pete and Kim went back to their hotel room and filled themselves up on pizza and donuts.
Lose 16 pounds in one month, gain 16 pounds in one epic night!
---