Family Drama? Caitlyn Jenner Was Not Invited To Kourtney Kardashian's Wedding In Italy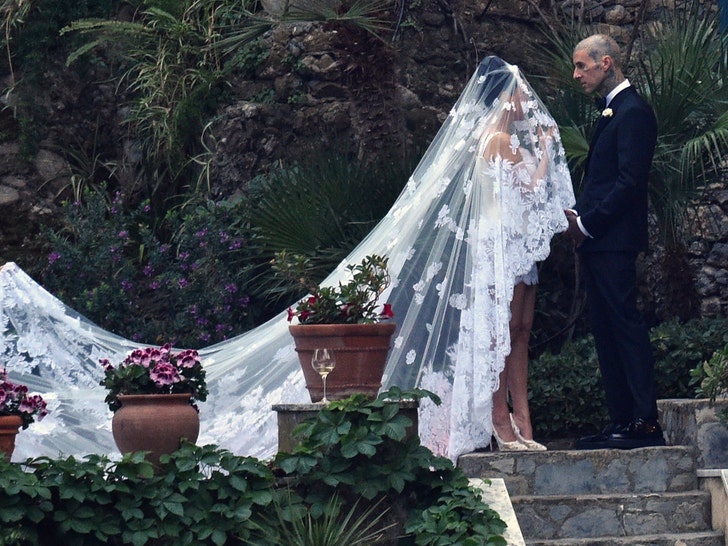 Uh-oh. There might be some drama in the Kardashian-Jenner family. I mean, there's always drama, but this one might be significant.
As most of you know, Kourtney Kardashian and Travis Barker had a fairly lavish wedding in Italy this past weekend. Kris Jenner was there, all of Kourtney's sisters were there, but Caitlyn Jenner was not in attendance.
And that's because she apparently didn't get an invite. Sources close to the family claim Caitlyn was simply not on the guest list. The insider claims there are no hard feelings. It's just Kourtney and Travis wanted a small wedding, but I mean, what would one more guest do?
Sources say it's not that Kourtney and Caitlyn don't have a relationship — they do, but don't see or speak to each other all that much, so Kourtney didn't feel the need to invite her.
It's crazy to see just how much Caitlyn has fallen from the Kardashian orbit. But I suppose she's doing fine by herself. She spent this past weekend celebrating her latest passion, Jenner Racing. Driver Jamie Chadwick won her 5th W Series race in a row, if that means anything to you.
It's worth noting that Rob Kardashian was also not in Italy for Kourtney's wedding, but it's not because he didn't get an invite. Sources say he did. He just doesn't like the spotlight, so he decided to skip out on the festivities. And hey, we gotta respect that.
---