50 Cent's Son Marquise Jackson Calls Out His Dad, Offers Him $6,700 For 24 Hours Of His Time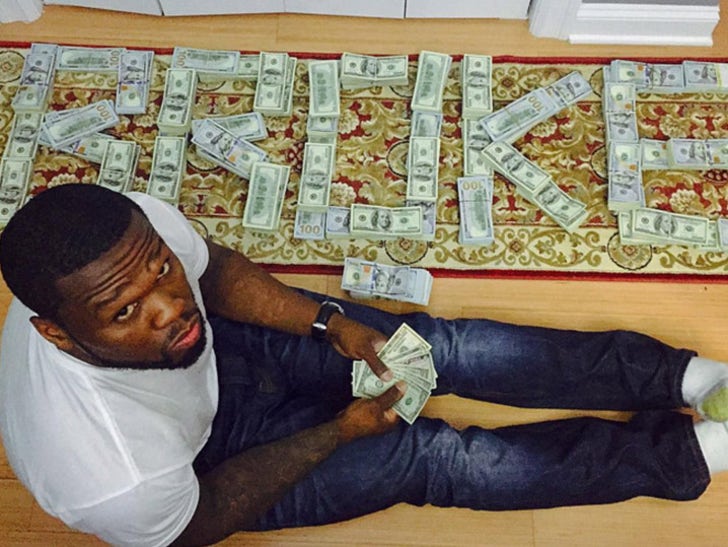 The very public online beef between 50 Cent and his estranged son, Marquise Jackson, is heating up.
Marquise, who is 25, recently claimed the $6,700 monthly child support payments his mother received from 50 weren't enough to properly take care of him.
$6,700 a month in… New York City, you do the math. You're talking about a Forbes lister – you're talking about someone that has problems with everybody – you can't just live in any neighborhood, $81K is not a substantial amount of money. You can't just live anywhere.
Obviously this had some people rolling their eyes. After all, there are a lot of families surviving on a lot less than $81,000 a year, so the fact that Marquise is complaining about receiving an additional $81k a year is a little out of touch.
Marquise also went on his Instagram account to post the photo you see below. He can be seen sitting next to the word "Entitled" spelled out in dollar bills, mocking 50's 2015 post in which he did the same thing with the word "Broke."
View this post on Instagram
He captioned the photo, challenging his father to spend 24 hours with him.
Since y'all think $6,700 is sooo much money someone tell my pops I will pay him $6,700 for just 24hr of his time so we can do everything I ever wanted to do with him as a kid. Red Yellow Green whatever color he like.
50's response? Well, uh, not great. He shared a clip from his show 'Power' in which his character, Kanan, kills his own son.
"No caption needed," he wrote.
View this post on Instagram
Not sure Marquise wants those 24 hours of alone time anymore.
---