Nick Carter Is Being Sued For Sexual Battery For An Incident That Happened During 2001 Backstreet Boys Tour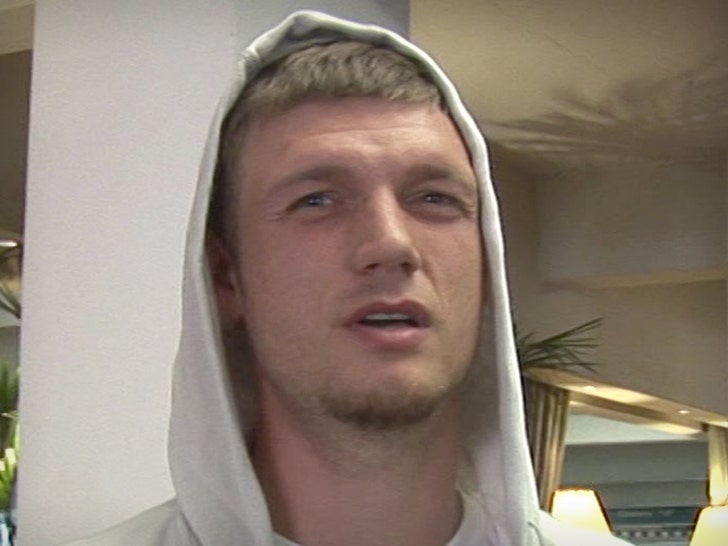 Nick Carter has been in the news lately due to the death of his brother, Aaron Carter. And while he received lots of love and sympathy in the days following, the support may soon come to an end.
It's being reported by TMZ that a woman named Shannon Ruth is suing the 42-year-old singer for sexual battery.
According to the report, Ruth claims that when she was 17-years-old, Nick Carter (who would have been 21 at the time) invited her to the tour bus after a Backstreet Boys concert. Ruth suffers from cerebral palsy and autism, but it's unclear if Nick knew this at the time.
Once on the bus, Ruth says Nick offered her a drink. She claims she asked for apple juice. Nick said he had cranberry juice and then handed her a "red-colored" drink. She remembers the drink tasting off, but Nick told her it was "VIP juice" so she drank it, not wanting to be rude.
According to the docs, Carter then brought her to the bus' bathroom, and ordered her to perform oral sex on him … Ruth claims she was crying during the ordeal, but he kept instructing her.
She then says Carter took her to a bed on the bus and continued to sexually assault her … and after the incident, she allegedly said she'd tell people about what he did, but he threatened to turn others against her — calling her a 'r******* little bitch' that no one would believe.
Ruth says she was a virgin before the incident, and then after, she had learned she had contracted HPV.
No word on how much she's wanting from Nick, but of course his team says it's all false. A source close to the singer told TMZ:
This accusation is categorically false, Nick is focusing on his family and mourning the death of his brother.
They say it's false, but this isn't the first time Nick has been accused of sexual assault. He has faced rape allegations in the past, but was never actually charged with anything.
But you know what they… smoke = fire.
---