A$AP Rocky Says He's More Excited Than Anyone Else About Rihanna's Super Bowl Halftime Show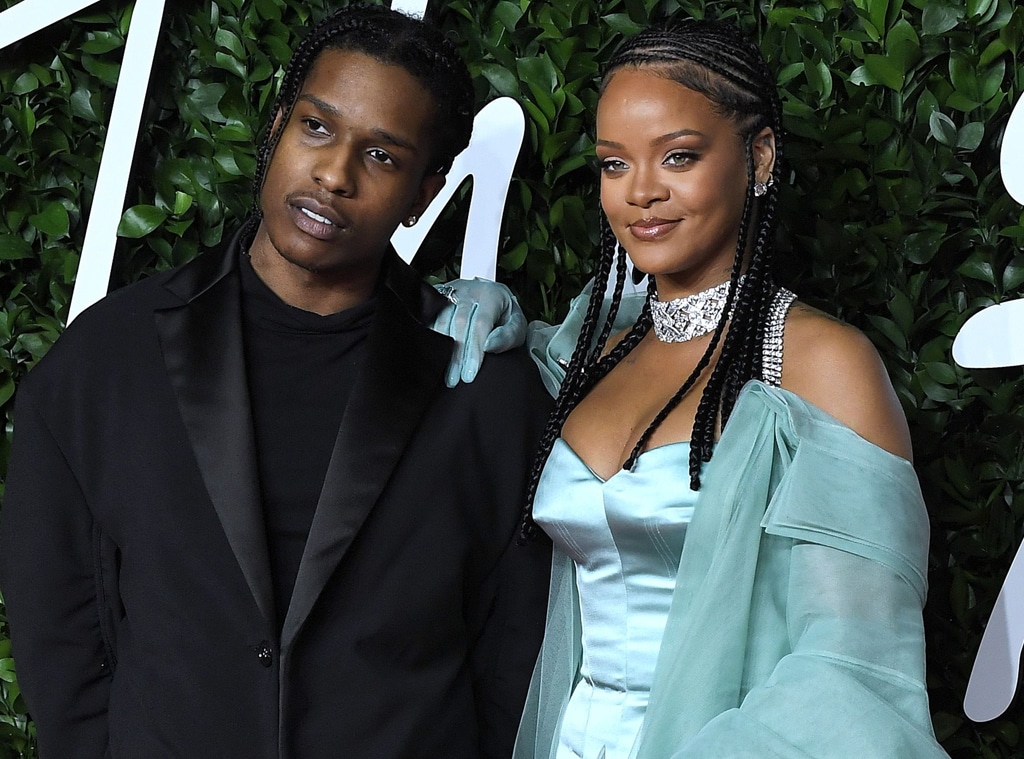 Can't wait to see what Rihanna has in store for her special 2023 Super Bowl Halftime Show? You're not alone. A$AP Rocky, who welcomed a baby boy with Rihanna back in May of 2022, talked a lot about his partner-in-crime during an interview with Apple Music.
He admitted that he's so happy Rihanna is making music again.
I'm so glad that my lady's back making music again and whatnot, and getting back out there… It's just incredible. The NFL stage is huge. Her being the creative she is, she going to bring it, man. I'm excited. I'm more excited than everybody else, honestly.
There you have it. A$AP Rocky is her biggest fan. He's going to be front row, jumping up and down… actually he'll probably make an appearance on stage.
Why? Because he's also releasing new music this year. He released his latest single, Same Problems, this week. It's billed as a tribute to artists who have recently died.
I think I was feeling remorse. I think I was feeling plight. I think I was also feeling a sense of guilt, because every time we lose somebody in our community, we all, especially me, have a habit of just saying things like, 'It's messed up. It's wrong. Why do these kind of things happen?' You ask a bunch of questions and usually … I never took time out to really understand that I was part of the problem because I was contributing those kind of lyrics and whatnot to songs.
You'll remember that one of Rocky's biggest hits, was his track, F**kin' Problems, released 10 years ago. It looks like he has done a lot of growing up in those 10 years, so good on him.
Check out his new single below…
---