Say Whaaat? Some People Believe There's Something Going On Between Avril Lavigne And Tyga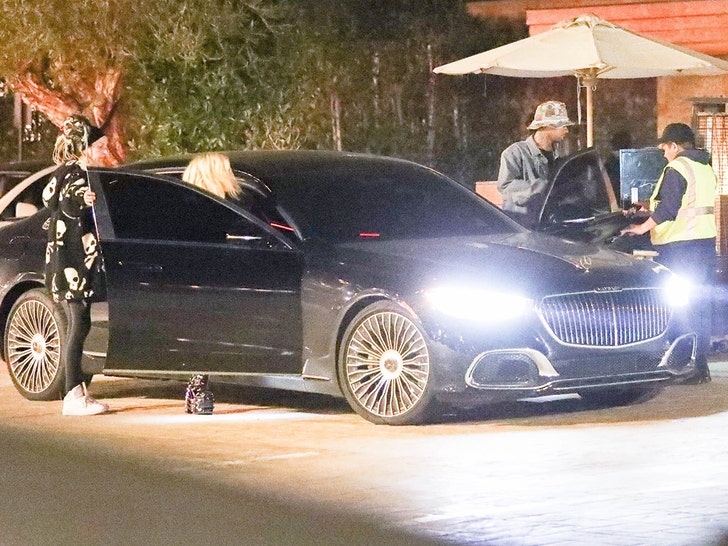 Has Avril Lavigne found a new skater boy? As some of you may remember, the 38-year-old singer got engaged to singer Mod Sun last spring in Paris.
They've been spotted together as recently as a couple weeks ago at the Pre-Grammy Gala.
But now people are starting to question if the engagement is off. The Canadian rocker has been spending a lot of time with Tyga recently in Los Angeles. They were seen looking real comfortable around each other at L.A. hotspot NOBU on Sunday night.
You can see them giving each other a hug out in the parking lot, acting as if they were saying goodbye, but they ended up leaving in the same vehicle.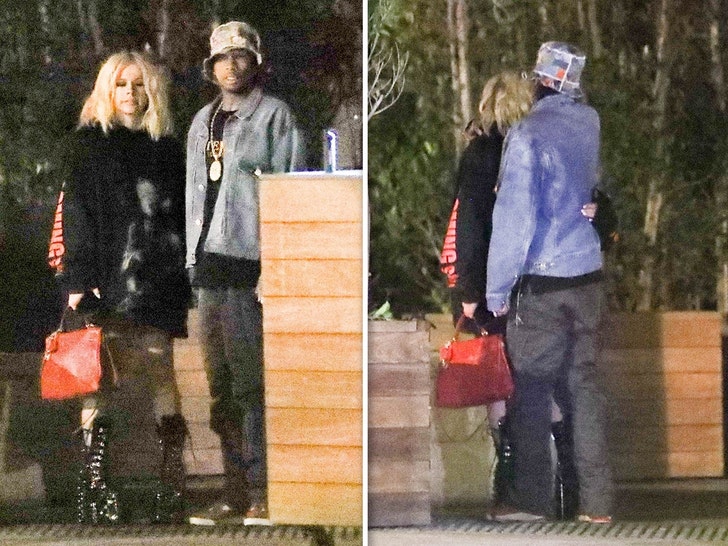 Hugs can be friendly in nature, but that doesn't look like a friendly hug. That looks like a "we're slightly drunk and I want to touch you" hug.
TMZ has spoken to sources close to both Avril and Tyga who say they've been hanging out together a lot lately … though it's unclear if things are at all romantic.
Who knows what's happening, but I'm getting the feeling they're more than friends. If so, we can't help but wonder if Mod Sun knows? As we mentioned above, he and Avril were spotted together earlier this month.
As for Tyga? Well, this is nothing new. He has been in several high-profile relationships.
He started dating Black Chyna in 2011. They welcomed a son the following year. They split in 2014. The same year, Tyga began dating Kylie Jenner. They broke up in 2017, after which she began dating Travis Scott. In 2018, Tyga sparked dating rumors with Iggy Azalea.
Now he's adding Avril?????
---