Larsa Pippen Claims Michael Jordan Approves Of Her Relationship With His Son Marcus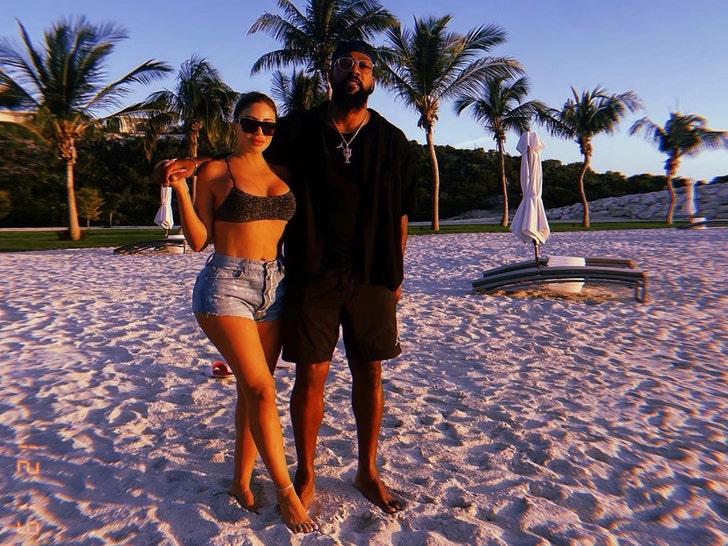 We told you last year that Scottie Pippen's ex-wife, Larsa Pippen, was dating Michael Jordan's son, Marcus. It was a pretty wild revelation, especially when you factor in the age difference. Larsa is 48-years-old and Marcus is just 32.
But apparently, they're in love, and things are pretty damn serious. During a recent appearance on the Tamron Hall Show, Larsa revealed she has met Michael Jordan and he's totally cool with her dating his son. She claims they had a face-to-face, and it's all good between the families.
Yeah, I feel like we're great, yeah. I feel like — we've spent holidays together and it's good. We're in a great place.
She was asked if she loved Marcus and she replied, "I think so. We're in a really good place."
They're in such a good place that Larsa is going to show Marcus off during the upcoming season of Real Housewives of Miami. She says he won't be on the show too much, because she doesn't want her TV career to get in the way of their relationship, but he will be featured in a few episodes.
I don't think he signed up for the show, but I do feel like we're together now, and if there's events and there's stuff he would normally go with me, so he'd come there, too.
Oh, and she made it clear she did NOT know Marcus when he was a kid. She claims she first met him at a party in Los Angeles. And she didn't even know she liked him at first. It wasn't until she saw other women flirting with him that she knew.
I think it was one night we went out, and there was a girl that was there. She was trying to talk to him, and I was getting jealous over it. And it was weird because I'm not really the jealous person, but I was jealous over the situation.
---