Blac Chyna Makes First Public Appearance After Removing Facial Fillers And Getting Her Booty Reduced!
Blac Chyna is tired of being a Kardashian. The model/socialite has had multiple surgeries throughout years to get that "perfect" Kardashian body. You know, big breasts, big butt, small waist, and giant lips.
And for a minute, it was working for her. She even managed to trick Rob Kardashian into knocking her up.
But now she's done with that life. She told her followers on Instagram that she is in the process of removing her facial fillers and getting a butt and breast reduction.
Basically, I want to dissolve all of it. Just dissolve it. Back to the baseline … I'm tired of the look. And it's just not flattering, it's not what I look like. It totally changed my face, and I'm just ready to get back to Angela. Blac Chyna's Blac Chyna, you know what I mean? I feel like I've outgrown that, and it's just time for a change. And I just want to be good.
She also revealed she's stepping away from OnlyFans, so if you have a subscription… sorry!
Chyna is still in the process of removing everything, but she made her first public appearance since starting the process this past weekend,
The famous ex-girlfriend of Rob Kardashian rocked a Canadian Tuxedo-inspired ensemble — featuring glittering embellishments and dangling diamonds — while attending Alexis Skyy's Ellements Magazine Cover Reveal Party in Atlanta, Ga., Friday.
And as you can see, there is a bit of a difference already…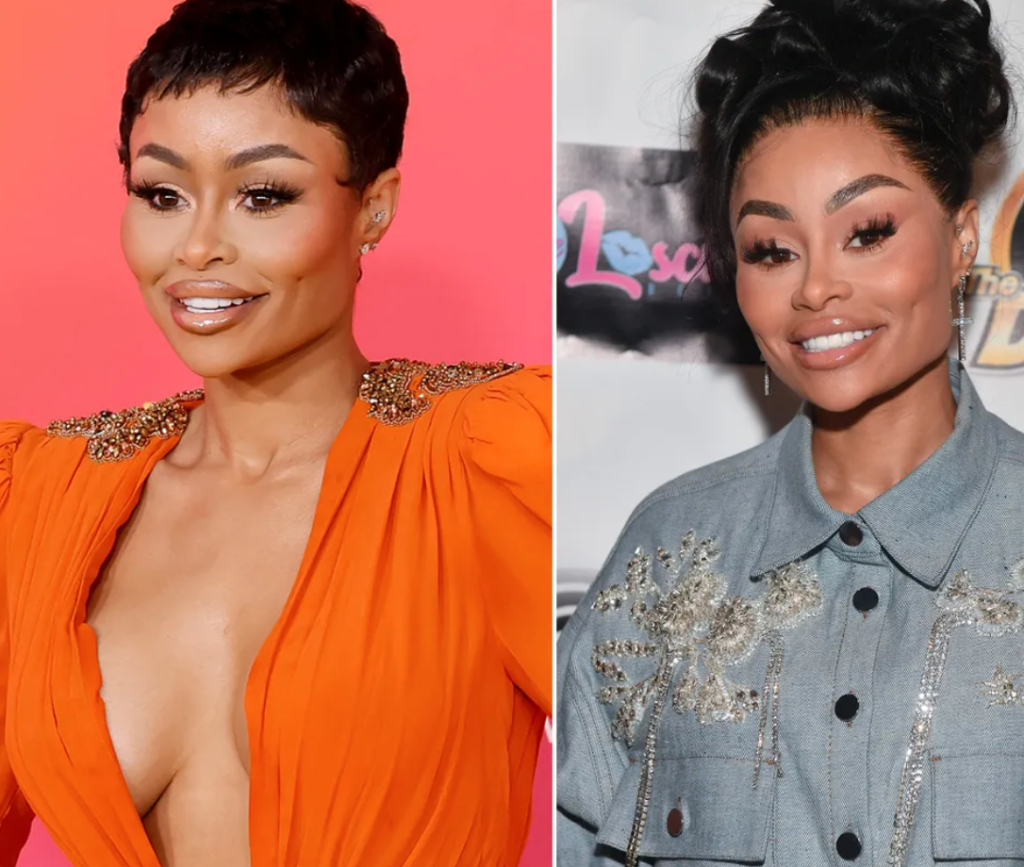 What is she going to do with her life now? We're not sure, but she's focused on being a mother right now. In addition to 6-year-old Dream, she also has a 10-year-old son named King with Tyga.
We wish her all the best. Maybe this will start a trend. Perhaps the Kardashian look is finally going out of style.
---