Jay-Z's Net Worth Climbs To An Incredible $2.5 Billion, According To Forbes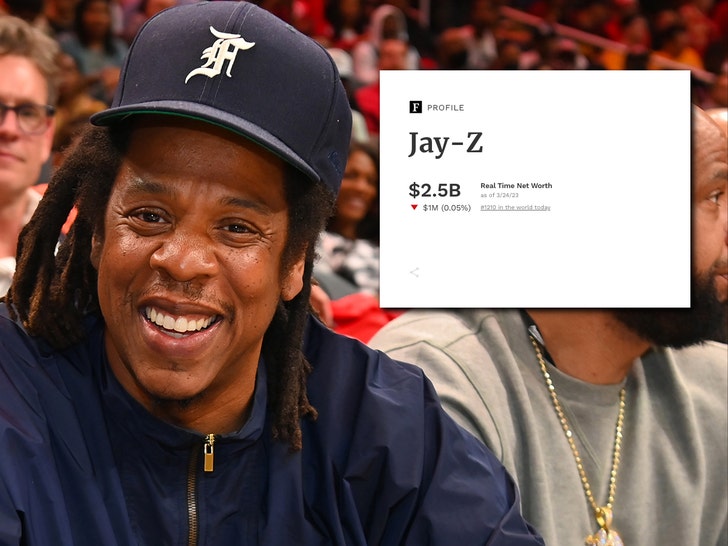 Last month, Jay-Z closed on a reported multibillion-dollar deal with Bacardi over his stake in D'USSÉ. He reportedly sold his 50% stake in the cognac brand back to its parent company (Bacardi) for a cool $750 million.
As a result, his net worth has blossomed. According to a new report from Forbes, the Roc Nation rapper is now worth around $2.5 billion!
This means that Jay-Z is now the 1,203rd richest person in the world. He could crack the top 1,000 soon, which is pretty incredible. Even more incredible? To think there are over 1,000 people out there who have more than $2.5 billion.
What a crazy world we live in. The richest person in the world right now is Bernard Arnault, the CEO of LVMH. The luxury conglomerate owns over 75 brands, including Louis Vuitton and Christian Dior. According to Forbes, Bernard is worth $216.1 billion.
But even though Bernard may have over $200 billion more than Jay-Z, he does not have a Grammy. Jay-Z has won 24 Grammys and was recently named the "Best Rapper of All-Time" by Billboard.
Honestly. I'd rather have the $2 billion and the 24 Grammys. Once you reach the $1 billion mark, it really doesn't matter whether it's just the $1 billion or $200 billion. You have an extreme amount of wealth either way and can literally do anything you want in life.
Heck, let's get real here. I'd take $1 million and an iHeartRadio Music Award. I DON'T NEED MUCH!
---